Harry highlights shrinking MoD budgets during Army aviation visit
Prince Harry has highlighted the issue of shrinking Ministry of Defence budgets during a visit to the home of Army aviation to present wings to military flyers.
Harry's comment may be interpreted by some as support for the military and tacit criticism of rumoured Whitehall plans to make cuts to the military.
In recent months there has been widespread speculation about possible cuts to personnel and equipment owing to major pressure on the defence budget, alongside calls from MPs to increase spending to 3% of GDP.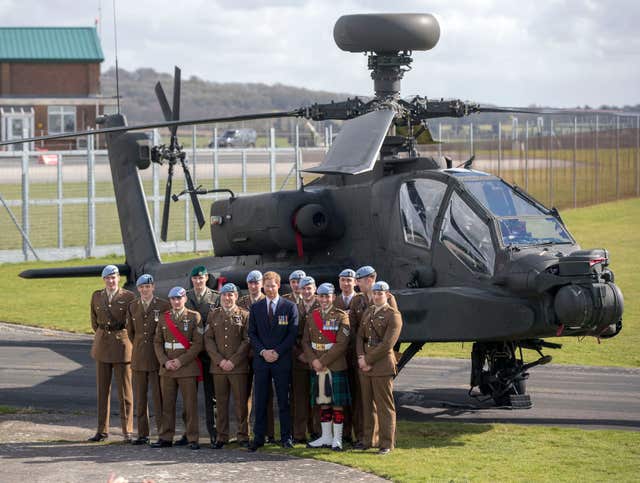 Speaking at the Middle Wallop military base in Hampshire, Harry told the 12 wings recipients, their families and senior military figures from the site: "You're now going to end up flying some of the best aircraft that we have to offer.
"In certain areas budgets are being shrunk, but essentially you guys are the assets, the aircraft is the asset and just don't forget who you're serving and who you're supporting."
Read Full Story