PM urged to 'clip' Boris Johnson round the ear over Irish border memo
Theresa May was urged to give Boris Johnson a "clip round the ear hole" to force the Foreign Secretary to publish his Irish border memo.
Labour's Wes Streeting's suggestion was labelled "very discourteous behaviour" by Speaker John Bercow in the Commons.
It came after Ilford North MP Mr Streeting asked the PM to "prod" or "jab as hard as necessary" to ensure the full text of Mr Johnson's latest thoughts on the issue were released to the public.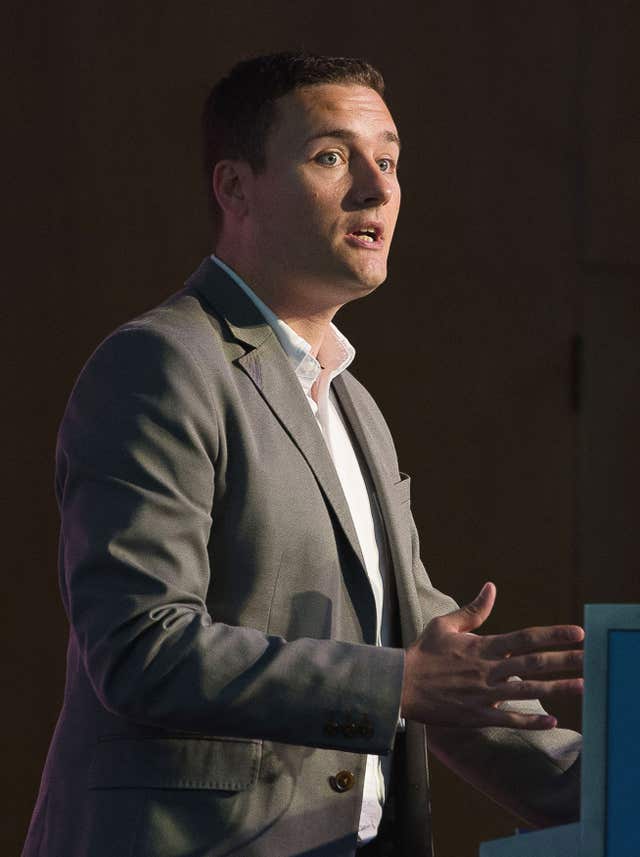 Mr Johnson last week sent a letter to Mrs May in which he said the Government should focus on preventing the Irish border becoming "significantly" harder.
He later claimed his letter showed "there are very good solutions" that would prevent a hard border for goods crossing the Irish border, and accused Remainers of using the issue to try to frustrate Brexit.
Speaking in the Commons, Mr Streeting said: "Tony Blair and Sir John Major both warned during the referendum of exactly the scenario facing the Prime Minister now in relation to the Northern Ireland-Republic of Ireland border, which is presumably why a majority of people in Northern Ireland voted to remain in the European Union.
"If everything is as plain sailing as she suggests, why is the Foreign Secretary writing her memos entertaining the prospect of a hard border?
"And given he's given an undertaking to publish that memo but hasn't found time to do so, perhaps she could prod him or maybe jab as hard as necessary to get that memo out of him as soon as possible."
Mrs May replied: "The Foreign Secretary hasn't said that. He's absolutely clear that there will be no hard border between Northern Ireland and Ireland - that is the position of the Government, it is what we're working on.
"We've set our proposals out and I look forward to discussing them with the Commission and the Irish Government."
After the PM's answer, Mr Streeting could be heard jokingly shouting: "Clip him round the ear hole - get the memo out."
(function(i,s,o,g,r,a,m){i['GoogleAnalyticsObject']=r;i[r]=i[r]||function(){ (i[r].q=i[r].q||[]).push(arguments)},i[r].l=1*new Date();a=s.createElement(o), m=s.getElementsByTagName(o)[0];a.async=1;a.src=g;m.parentNode.insertBefore(a,m) })(window,document,'script','//www.google-analytics.com/analytics.js','ga'); ga('create', 'UA-72310761-1', 'auto', {'name': 'pacontentapi'}); ga('pacontentapi.set', 'referrer', location.origin); ga('pacontentapi.set', 'dimension1', 'By Richard Wheeler, Press Association Parliamentary Editor'); ga('pacontentapi.set', 'dimension2', 'c9effc05-097e-482a-94b1-26554d9f1821'); ga('pacontentapi.set', 'dimension3', 'paservice:news,paservice:news:uk'); ga('pacontentapi.set', 'dimension6', 'story'); ga('pacontentapi.set', 'dimension7', 'composite'); ga('pacontentapi.set', 'dimension8', null); ga('pacontentapi.set', 'dimension9', null); ga('pacontentapi.send', 'pageview', { 'location': location.href, 'page': (location.pathname + location.search + location.hash), 'title': 'PM urged to \u2018clip\u2019 Boris Johnson round the ear over Irish border memo'});
Read Full Story