National Archives to loan Domesday manuscript for British Library exhibition
Britain's earliest and most famous surviving public record is to go on exhibition.
Domesday, a near 1,000-year-old manuscript commissioned by William the Conqueror after the 1066 Norman Invasion, will be loaned to the British Library by the National Archives later this year.
The detailed survey, started in Christmas 1085, documents details of the Anglo-Saxon kingdom before and at the time of the invasion, chronicling major societal upheavals.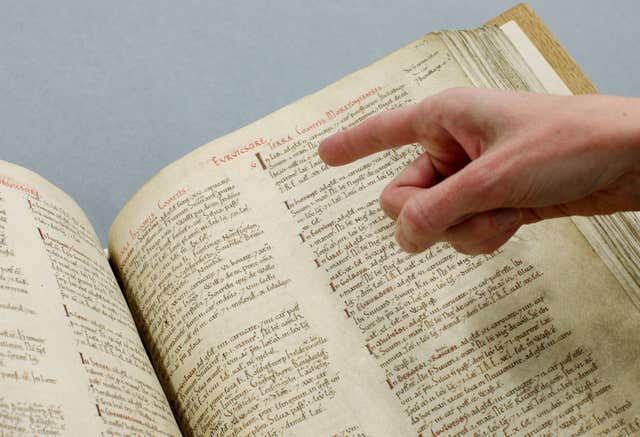 "Domesday gives us a unique window through which we can see the medieval world and the enormous changes the Norman Conquest brought about in society, politics and economics", said Dr Jessica Nelson, head of medieval and early modern collections at the National Archives.
She added: "From castles, vineyards, water mills, potteries, fisheries rendering lampreys, eels and even porpoises, it gives an extraordinary level of detail of all the lands held by the king and his tenants-in-chief."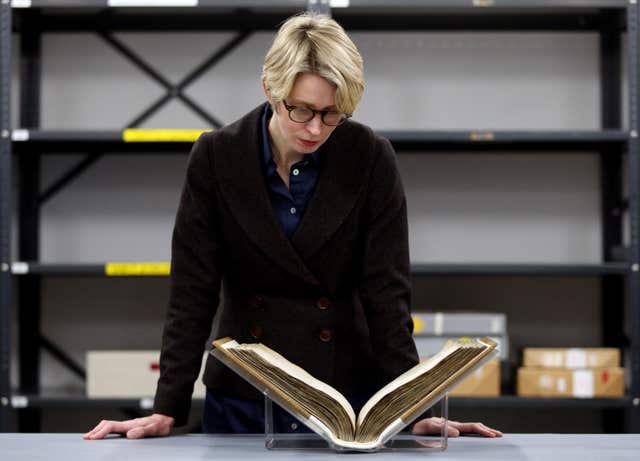 Domesday will be the centrepiece of the British Library's Anglo-Saxon Kingdoms exhibition, to run from October 19 to February 19, 2019.
It will chart the art, literature and culture of Anglo-Saxon England across six centuries, from the eclipse of Roman Britain to the Norman Conquest.
National Archives chief executive Jeff James said: "This remarkable document can still inspire wonder and provides unparalleled insight into our shared history at such a pivotal moment".
He added it was the "most significant loan" the archives could make.
Read Full Story