Leadsom confirms she spoke to PM over Fallon's 'inappropriate remarks'
Andrea Leadsom has confirmed that she spoke to the Prime Minister about inappropriate remarks allegedly made by the former defence secretary Sir Michael Fallon.
The Commons Leader said she had a "strictly private conversation" that entered the public domain "not by my choice and certainly not by my hand".
Sir Michael quit as defence secretary at the end of last year after admitting his behaviour had "fallen below the high standards required" in the role, and it was reported that allegations made by Mrs Leadsom played a part in his resignation.
Appearing on ITV's Peston on Sunday, Mrs Leadsom was asked whether new harassment rules in Westminster would have given her a basis to complain about inappropriate remarks by the former Cabinet minister.
She said: "I don't want to go into that situation: I had a strictly private conversation which was unfortunately made public and I had no desire, did not wish to make any public complaint."
Mrs Leadsom told the programme it came into the public domain "not by my choice and certainly not by my hand".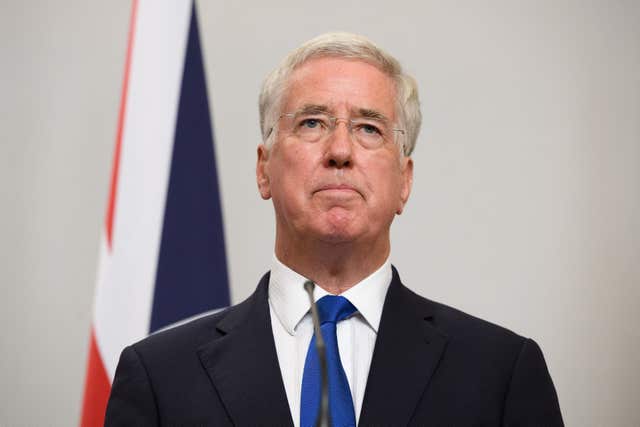 Asked whether it would have breached new harassment rules, she said: "What the new harassment rules will do is to enable a confidential case for anyone who works in Parliament or who comes into contact with an MP in their parliamentary duties to be able to make a confidential complaint either of some kind of sexual harassment or indeed of some kind of bullying and harassment through two different specialist routes.
"That can then invoke an investigation whereby both the complainant and the alleged perpetrator are allowed to put their case, absolutely right that they should, and those will be disciplinary investigations that can culminate in quite strong disciplinary measures."
Mrs Leadsom also said she did not regret withdrawing from the Conservative Party leadership contest in 2016 in which she ran against Theresa May.
"I do not regret for one moment withdrawing. I think Theresa May has done an incredible job - at any level, you know, people who really don't support the Conservatives at all are overawed by the amount of tenacity and determination she's shown to this," Mrs Leadsom said.
"As I said at the time we needed certainty, the country needed immediate leadership and Theresa May was committed to taking us out of the EU and I think she's doing a fantastic job."
Read Full Story