Serco boss proposes outsourcing overhaul in wake of Carillion collapse
The boss of outsourcing giant Serco has proposed "living wills" and a new code of conduct as part of an "urgent" overhaul of the public sector contracting market following Carillion's collapse.
Chief executive Rupert Soames said outsourcers handling sensitive government contracts should sign so-called living wills setting out what will happen with projects in the event of the firm going bust.
A four-point plan outlined by the group alongside full-year results also suggests greater transparency on project progress, with updates every six months to ensure they are held accountable for the "delivery of their promises to the taxpayers who are paying for them and the users who they are serving".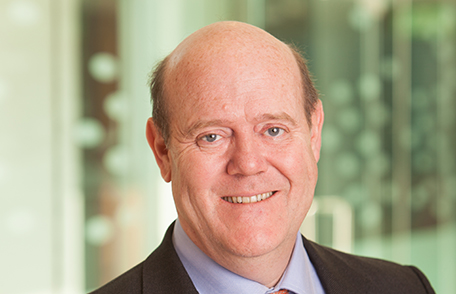 Mr Soames - a grandson of Sir Winston Churchill - said contracts should have an agreed "break fee" for both suppliers and the Government to allow either to pull out if a project is not working, as well as a new code of conduct setting out expected standards of behaviour.
He said: "We believe that there is an urgent need to rethink the relationship between the UK Government and its suppliers."
Mr Soames said the group's proposals "would serve to restore trust and common sense in the market; remove the risk of excessive profits or losses; and encourage a more vibrant and competitive market for government services, one in which Serco would be an enthusiastic participant".
He added: "We believe that recent events present an opportunity for both Government and its suppliers to work together to construct a new approach to the provision of public services which will avoid the problems of the past."
"Few people believe that the delivery of public services should always be a monopoly of employees of the state. The question is a practical one of how to make the procurement of public services, whether delivered by the state itself, by not-for-profits, or private companies, work better," he said.
Mr Soames's comments came as Serco reported bottom line pre-tax profits tumbling to £19.1 million in 2017 from £29.6 million in 2016.
But it said underlying trading profit was "at the top end" of its expectations outlined by the group 15 months ago, at £69.8 million, although this still marked a 15% drop on 2016.
Serco added it expects profits to grow in both 2018 and 2019, helping shares lift 6%.
The group said it was still not in a position to resume shareholder dividend payouts as it ploughs on with a turnaround launched following a string of profit warnings and the prisoner tagging scandal in 2013.
It was also hit in recent years by rising costs on a deal to provide accommodation to UK asylum seekers.
Serco employs more than 50,000 people across five sectors, including defence, justice and immigration, transport, health and citizen services.
(function(i,s,o,g,r,a,m){i['GoogleAnalyticsObject']=r;i[r]=i[r]||function(){ (i[r].q=i[r].q||[]).push(arguments)},i[r].l=1*new Date();a=s.createElement(o), m=s.getElementsByTagName(o)[0];a.async=1;a.src=g;m.parentNode.insertBefore(a,m) })(window,document,'script','//www.google-analytics.com/analytics.js','ga'); ga('create', 'UA-72310761-1', 'auto', {'name': 'pacontentapi'}); ga('pacontentapi.set', 'referrer', location.origin); ga('pacontentapi.set', 'dimension1', 'By Holly Williams, Press Association Deputy City Editor'); ga('pacontentapi.set', 'dimension2', '1bd8c2d8-4b03-435b-b0a8-813c6ab0e1ff'); ga('pacontentapi.set', 'dimension3', 'paservice:finance,paservice:finance:city,paservice:news,paservice:news:uk'); ga('pacontentapi.set', 'dimension6', 'story'); ga('pacontentapi.set', 'dimension7', 'composite'); ga('pacontentapi.set', 'dimension8', null); ga('pacontentapi.set', 'dimension9', null); ga('pacontentapi.send', 'pageview', { 'location': location.href, 'page': (location.pathname + location.search + location.hash), 'title': 'Serco boss proposes outsourcing overhaul in wake of Carillion collapse'});
Read Full Story
Click here to comment