Eurostar tickets to Amsterdam go on sale
Tickets for the new Eurostar service between London and Amsterdam go on sale on Tuesday.
Direct trains from London St Pancras to the Dutch capital will begin public service on April 4, with journey times of three hours and 41 minutes and one-way tickets from £35.
Eurostar hopes the new city centre to city centre route will take some of the market share currently held by airlines, which offer flights lasting as little as one hour.
Although rail passengers will be able to travel direct from London to Amsterdam, return journeys will involve a change of trains in Brussels to allow passport checks and security screening to be carried out.
Eurostar described this as a "temporary measure" while the governments in the UK and the Netherlands complete an agreement to allow border screening to be carried out on departure in Amsterdam.
This is expected to be in place by the end of next year.
Eurostar ran a promotional train on Tuesday to mark the start of ticket sales.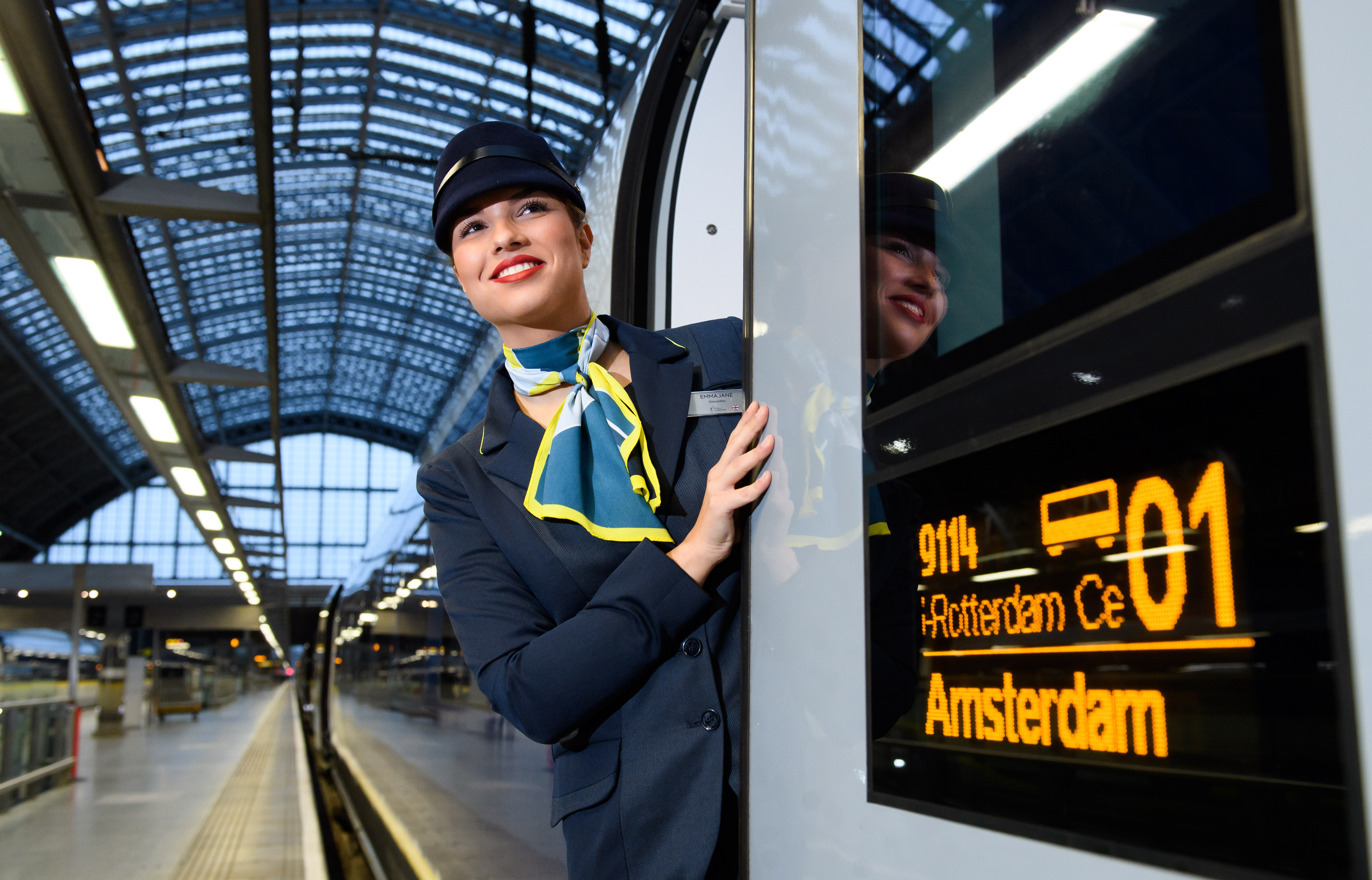 The operator's chief executive, Nicolas Petrovic, said: "Today's inaugural service heralds an exciting new chapter in the expansion of high speed rail, strengthening the trading and tourism links between the UK and mainland Europe.
"With just six weeks to go until the start of service we are looking forward to providing customers with a fast, comfortable connection from London to Amsterdam and transforming travel between these important capital cities."
Mark Smith, founder of rail website The Man In Seat 61, said the direct trains will be "airline-competitive".
He added: "Eurostar has already captured 70% of the London-Paris market, and this new service is a game-changer for London-Amsterdam.
"It's taken a while to implement, but the wait will be worth it."
Read Full Story