Carillion job losses top 1,000 amid continuing crisis
The number of Carillion workers who have lost their jobs as a result of the collapse of the construction giant has topped 1,000.
A further 152 former employees are being made redundant this week, taking the total to 1,141 since the company went into liquidation last month.
The Official Receiver announced that 7,610 jobs have been saved, including 942 following agreements over the past week to buy contracts held by Carillion.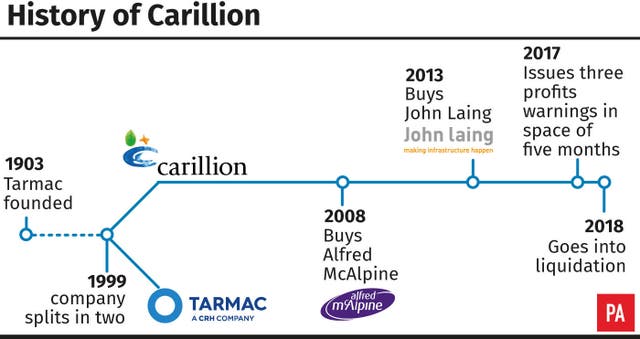 A statement by the Official Receiver said: "Most employees who have transferred so far have done so on existing or similar terms.
"Those who have lost their jobs will be able to find support through Jobcentre Plus' Rapid Response Service and are also entitled to make a claim for statutory redundancy payments.
"Discussions with potential purchasers continue and I expect that the number of jobs safeguarded through the liquidation will continue to rise.
"I am continuing to engage with staff, elected employee representatives and unions to keep them informed as these arrangements are confirmed."
Read Full Story