Severn salmon fisherman entitled to compensation says Supreme Court
A fisherman can claim compensation over the "severe" impact on his business caused by the Environment Agency drastically cutting the number of salmon he can catch using an ancient fishing technique.
In 2016, Nigel Mott, who is in 70s, won a declaration in the Court of Appeal that the decision interfered with his right to enjoy the fruits of his fishing lease under human rights law.
Mr Mott, who for over 40 years has fished the Severn estuary near Lydney Harbour using a putcher rank -  trapping adult salmon in conical baskets as they make their way back from the sea to the river of their birth to spawn - said the catch limit conditions made his fishery wholly uneconomic to operate.
In 2012, the Agency limited his catch to 30 fish for that season and further limits of 23 and 24 salmon were imposed in 2013 and 2014 respectively.
While Mr Mott, of Sproat, Chepstow, was paid compensation on various occasions between 2004 and 2011 not to operate the fishery during particular seasons, none was paid in relation to the restrictions between 2012 and 2014.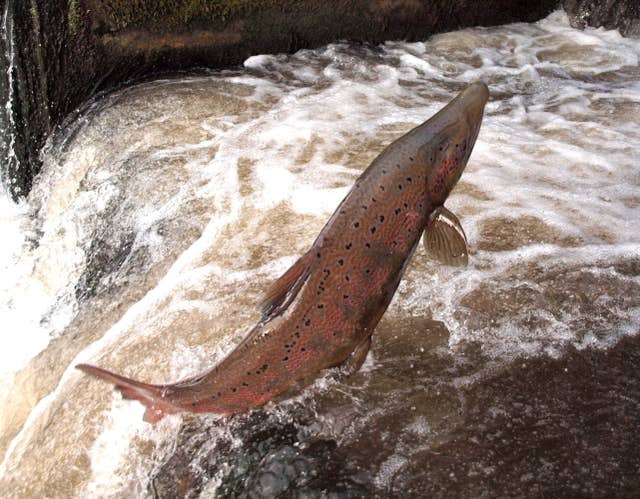 Mr Mott says that the putcher method is environmentally sensitive and ensures salmon stocks remain stable.
The Agency said the move was necessary to protect the salmon fisheries of the River Wye, arguing that salmon caught in the estuary included fish that originated in the waters of the Wye, which is a special area of conservation under the EU Habitats Directive.
On Wednesday, five Supreme Court justices unanimously dismissed the Agency's appeal against the Court of Appeal's decision.
They said that the Agency was correct to emphasise the special importance of environmental protection but this did not detract from the need to draw a fair balance.
The fact that the conditions imposed by the Agency were closer to deprivation than mere control was clearly relevant to that balance.
"The Agency gave no consideration to the particular impact on Mr Mott's livelihood, which was severe," said Lord Carnwath.
The justices emphasised that this was an exceptional case on the facts, because of the severity and the disproportion - as compared to others - of the impact on Mr Mott.
Read Full Story