Five things we learnt from Foreign Secretary Boris Johnson's speech
Here are five things we learnt from Foreign Secretary Boris Johnson's speech:
1. It was a Valentine's Day love-bombing:
Boris Johnson used the occasion to woo Remainers struggling to come to terms with Brexit.
The Foreign Secretary, who was the key face of Leave in the referendum, said he wanted to "reach out to those who still have anxieties" and insisted many had "noble sentiments" that should be respected.
But critics dismissed his attempt at uniting the country and accused him of hypocrisy because they say he ran a campaign based on fear and scaremongering.
2. Brexit is a liberal project:
Mr Johnson was at great pains to distance himself and the Government from the "little Englander" fears many Remain supporters have about Brexit.
He told the assembled journalists and diplomats that quitting the European Union is "not about returning to some autarkic 1950s menu of spam and cabbage and liver".
Brexit is the great "liberal project of the age" the Foreign Secretary said and he even referenced liberalism's revered philosopher, John Stuart Mill.
3. Resignation is still on the cards:
Speculation the Foreign Secretary could quit if he does not get his way has been rife in Westminster and he did nothing to end it.
Mr Johnson said it would be "intolerable and undemocratic" if the UK is subject to EU laws after Brexit, a shot across the bows of Cabinet colleagues who want close alignment after Brexit.
Asked if he would rule out resigning this year, he replied: "We are all very lucky to serve and I'm certainly one of those."
4. Mr Johnson failed to woo the top Eurocrat: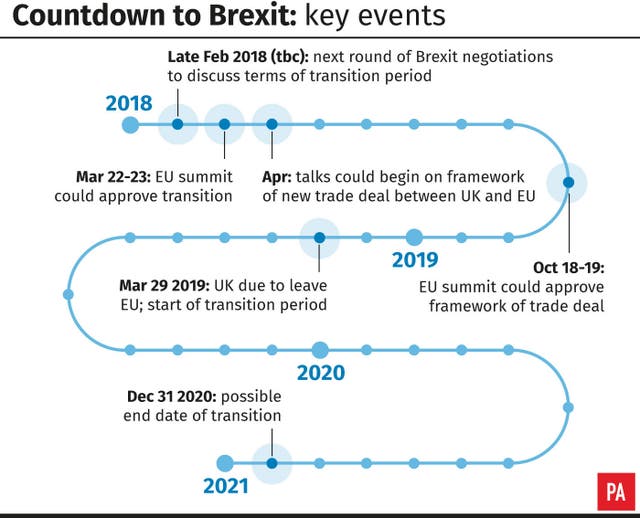 Before he had even finished speaking, the Foreign Secretary had caused ructions across the Channel.
European Commission president Jean-Claude Juncker, who giving a press conference in Brussels at the same time, was  asked to respond to Mr Johnson's suggestions he was trying to turn the EU into a federal superstate and dismissed it as "total nonsense".
5. Brexit has sparked a new disorder:
Britain has been hit by a bout of Brexchosis and needs an needs an injection of confidence and self-belief to recover, according to Mr Johnson.
The Foreign Secretary said the UK is the Olympic gold medal winner in the sport of national self-deprecation but it must buck up.
The collective national job now is to ensure Brexit is written up in the history books as Britain seizing the initiative, he said.
(function(i,s,o,g,r,a,m){i['GoogleAnalyticsObject']=r;i[r]=i[r]||function(){ (i[r].q=i[r].q||[]).push(arguments)},i[r].l=1*new Date();a=s.createElement(o), m=s.getElementsByTagName(o)[0];a.async=1;a.src=g;m.parentNode.insertBefore(a,m) })(window,document,'script','//www.google-analytics.com/analytics.js','ga'); ga('create', 'UA-72310761-1', 'auto', {'name': 'pacontentapi'}); ga('pacontentapi.set', 'referrer', location.origin); ga('pacontentapi.set', 'dimension1', 'By Sam Lister, Press Association Political Correspondent'); ga('pacontentapi.set', 'dimension2', '729a9664-2ab7-43aa-9e43-f03663e2f523'); ga('pacontentapi.set', 'dimension3', 'paservice:news,paservice:news:uk'); ga('pacontentapi.set', 'dimension6', 'story'); ga('pacontentapi.set', 'dimension7', 'composite'); ga('pacontentapi.set', 'dimension8', null); ga('pacontentapi.set', 'dimension9', null); ga('pacontentapi.send', 'pageview', { 'location': location.href, 'page': (location.pathname + location.search + location.hash), 'title': 'Five things we learnt from Foreign Secretary Boris Johnson\u2019s speech'});
Read Full Story