Worboys in court after judges' 'bad experience' with video
Black cab rapist John Worboys appeared in person at the High Court after judges had a "bad experience" with a prison video link.
Two of his victims and Mayor of London Sadiq Khan were given permission on Wednesday to challenge the Parole Board's decision to release him.
The 60-year-old serial sex attacker was expected to observe the hearing from prison using video conferencing equipment, but Sir Brian Leveson asked for him to be transferred to the London court.
Sir Brian told the court he made the request to avoid disruption, after he and Mr Justice Garnham experienced a faulty video link during a hearing on Tuesday.
Addressing Worboys, Sir Brian said: "Let me explain, my experience of a video link yesterday was extremely unsatisfactory.
"As a result, I felt it was necessary that there was no interruption in these proceedings.
"I know you weren't expecting to be brought here and I am sorry about that, but that is the reason."
The interrupted hearing involved solicitor Iain Farrimond, who stabbed his wife and was jailed for attempted murder.
Farrimond was representing himself from prison in a hearing where the Solicitors' Regulation Authority argued he should have been struck off by a disciplinary panel.
But the video link cut out repeatedly and, despite moving the case to another courtroom, the problem continued.
Eventually the interruptions became so frequent that Sir Brian and Mr Justice Garnham were unable to give a ruling and instead reserved their decision on the case.
Expressing his frustration during the hearing, Sir Brian said: "How is it that I can call my brother in Brisbane over Skype, but we're unable to contact a person in a prison in this country?"
The Courts Service is currently consulting on plans to use more digital systems throughout the justice system, including "virtual hearings" using telephone or video link.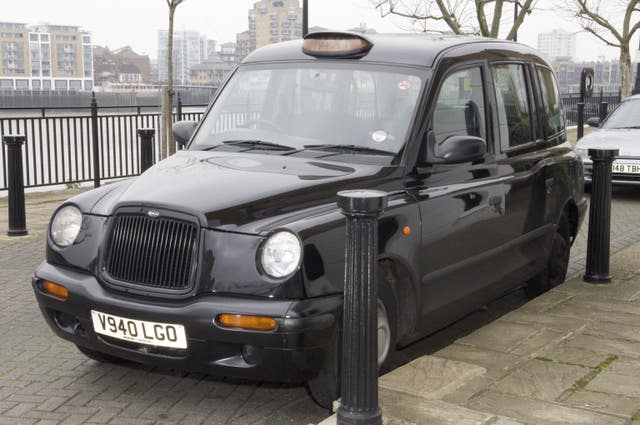 Worboys was jailed indefinitely in 2009, with a minimum term of eight years, for drugging and sexually assaulting women passengers.
The full judicial review of the Parole Board's decision to release him will be heard on March 13 and 14.
(function(i,s,o,g,r,a,m){i['GoogleAnalyticsObject']=r;i[r]=i[r]||function(){ (i[r].q=i[r].q||[]).push(arguments)},i[r].l=1*new Date();a=s.createElement(o), m=s.getElementsByTagName(o)[0];a.async=1;a.src=g;m.parentNode.insertBefore(a,m) })(window,document,'script','//www.google-analytics.com/analytics.js','ga'); ga('create', 'UA-72310761-1', 'auto', {'name': 'pacontentapi'}); ga('pacontentapi.set', 'referrer', location.origin); ga('pacontentapi.set', 'dimension1', 'By Sian Harrison, Press Association'); ga('pacontentapi.set', 'dimension2', '4dd1d019-3fce-4624-a134-085a67a4c117'); ga('pacontentapi.set', 'dimension3', 'paservice:news,paservice:news:uk'); ga('pacontentapi.set', 'dimension6', 'story'); ga('pacontentapi.set', 'dimension7', 'composite'); ga('pacontentapi.set', 'dimension8', null); ga('pacontentapi.set', 'dimension9', null); ga('pacontentapi.send', 'pageview', { 'location': location.href, 'page': (location.pathname + location.search + location.hash), 'title': 'Worboys in court after judges\u2019 \u2018bad experience\u2019 with video'});
Read Full Story