Government 'withdraws' support for allowing straight civil partnerships - MP
The Government has "effectively" withdrawn its support for plans to allow straight couples to have civil partnerships following Justine Greening's departure from the Cabinet, the MP proposing the law change has said.
Tim Loughton said that after talks with Amber Rudd, who took over the equalities brief from Ms Greening, his proposals have been watered down to include a review of current laws but no commitment to extending civil partnerships to heterosexual couples.
Mr Loughton said it amounted to a U-turn after former education secretary Ms Greening gave his private member's Bill her private backing and public signals of support, and the Government failed to deny previous reports that it was behind the legislation.
He blamed the "excessive caution" of Home Office officials, who Ms Rudd presides over as Home Secretary, for "raising questions as to why you can't do it rather than finding ways of making this happen".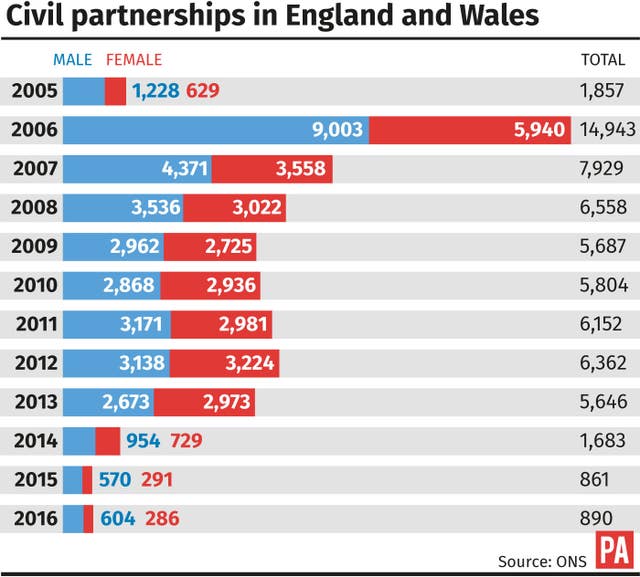 Civil partnerships were introduced in 2004 as an initial step on the road to legalising gay marriage.
But some straight couples who do not want a traditional marriage have argued there is now inequality in the law as they do not have the choice of a civil partnership.
Mr Loughton's Civil Partnerships, Marriages and Deaths (Registration Etc.) Bill comes before MPs for second reading on Friday and the Government will back it now it has been watered down.
But ministers may be forced "kicking and screaming" into reinstating his plans to extend civil partnerships to mixed-sex couples later in the Bill's passage through Parliament - if the Supreme Court rules against the Government at a court case due to be heard in mid-May, he said.
Asked if the Government had gone back on a previous commitment of support, Mr Loughton told the Press Association: "Yes. That's the nub of the problem, I'm afraid.
"Justine went on record and it was covered extensively, and she made a speech, and having told me that yes, she supports the Bill, effectively I took that as the Government's support for it, and there was no rowing back when it went public in the press.
"So then when she went and it became a new responsibility for the Home Office, basically all bets were off.
"The cautious Home Office officials have been raising questions as to why you can't do it rather than finding ways of making this happen, and that's what's buggered the whole thing up."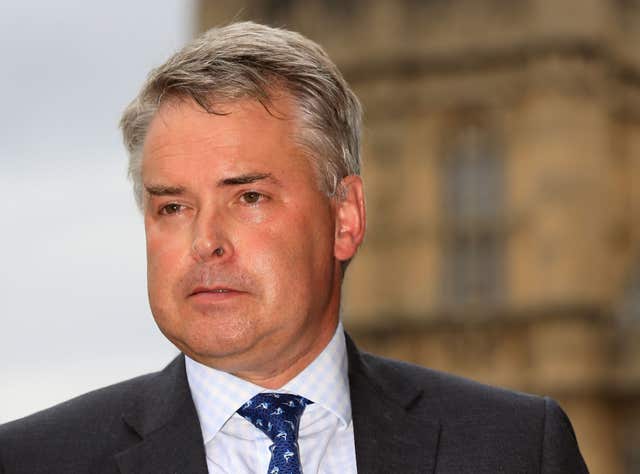 The Supreme Court will hear the case of a heterosexual couple fighting for the right to enter a civil partnership in the middle of May, Mr Loughton said.
Rebecca Steinfeld and Charles Keidan want to secure legal recognition of their relationship through that route, but are prevented because the Civil Partnership Act 2004 says only same-sex couples are eligible.
The academics, who live in Hammersmith, west London lost a battle in the Court of Appeal on the issue.
But judges said they had established a potential violation of Article 14 of the European Convention, which relates to discrimination, taken with Article 8, which refers to respect for private and family life.
By a majority, the judges said the current position was justified by the Government's policy of "wait and evaluate".
Read Full Story