Defence Secretary the victim of 'smears' as Tory leadership battle appears to heat up
The battle to succeed Theresa May appeared to be intensifying as allies of the Defence Secretary said he was the victim of "smears" and a respected backbencher broke cover to insist the Tories "need to be doing better".
Gavin Williamson was the target of anonymous and strongly denied briefings that he leaked intelligence during an interview in which he said Russia could cause "thousands and thousands and thousands" of deaths in an attack on Britain's energy supply.
A Ministry of Defence (MoD) spokesman said Mr Williamson, thought of as a potential candidate to succeed the Prime Minister, did not leak intelligence or release classified material.
It is understood that GCHQ and MI6 have also confirmed that no intelligence was compromised.
And sources close to the Defence Secretary said "people were using the opportunity to smear him".
Mr Williamson raised speculation he was on leadership "manoeuvres" this week after giving an interview on the same day as his Russia comments in which he admitted infidelity while working for a fireplace manufacturing firm in Yorkshire in 2004.
He said he admitted to his wife Joanne that he engaged in a "flirtatious" relationship with a co-worker, confessing they shared a kiss a "couple of times".
The briefings could be seen as early skirmishes in a wider leadership battle to come with Tory disquiet growing amid Cabinet rifts over Brexit.
Discontent has also led to reports that the number of MPs who have written to 1922 Committee chair Sir Graham Brady calling for a leadership contest is close to the trigger point needed to initiate a battle to oust Mrs May.
Respected Tory backbencher and former soldier Johnny Mercer urged the PM to "face down" domestic challenges as well as dealing with Brexit.
The Plymouth Moor View MP told the Mail on Sunday: "We need to be doing better, or we will pay the price with the electorate.
"We have to face down some of the very clear challenges on the NHS, housing and defence."
Asked about Mrs May's performance, he stopped short of calling for Mrs May to step down, saying: "I'm not going to comment on the Prime Minister."
Former minister Grant Shapps, who led a botched coup attempt after Mrs May's mishap-strewn conference speech in October, urged the PM to "name a date" when she will stand down, arguing it would remove uncertainty and give her space to pursue her "laudable" objectives.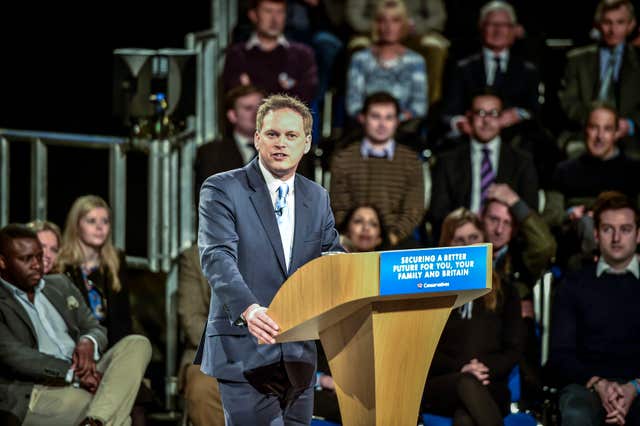 He said he had not submitted a letter to the 1922 Committee, but added: "An increasing number of my colleagues have. More are going in this weekend. No one knows quite how many. But when the figure represents 15% of the parliamentary party, Sir Graham has no choice but to spark that leadership election; no matter how deleterious the timing. Which is why the moment has come for the Prime Minister to wrest back control of that timetable. And to do so before it is too late. Mrs May should name a date."
Pro-EU Tory Brexit rebel Anna Soubry underlined the dilemma facing her party, telling the Observer: "People might want to replace Theresa May but really, can we spend three months electing a new leader when we are approaching the biggest decision this country has faced in years and have so much else to deal with? It would be mad."
Commenting on the allegations about Mr Williamson and intelligence, an MoD spokesman said: "We can confirm that the Secretary of State did not release any classified material at any point during discussions with the media, and there has been no leak of intelligence on this subject from either the Secretary of State or the Ministry of Defence."
Read Full Story