A rare first edition of the first ever Biggles book, where the daring adventures of the fictional World War One flying ace began, has been sold at auction for three times its pre-sale estimate.
The Camels Are Coming was the first book to feature Captain James Bigglesworth, nicknamed Biggles, of the Royal Flying Corps.
It went under the hammer at Keys Fine Art Auctioneers in Aylsham, Norfolk and was sold to a telephone bidder for £1,800.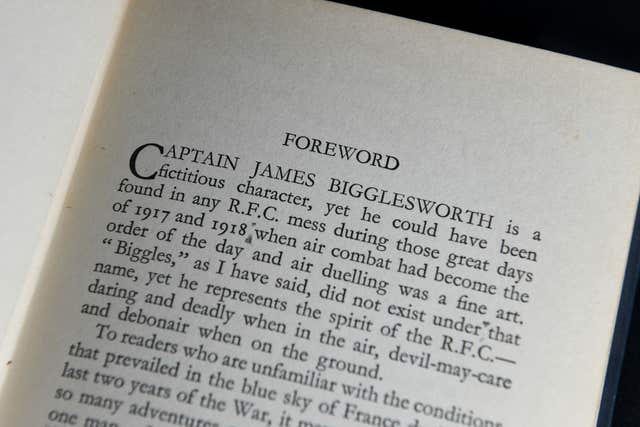 Its pre-sale estimate was £500 to £600.
The book contains 17 short stories featuring Biggles and his loyal sidekicks Algy, Ginger and Smyth.
It was published in 1932, and was the first of almost 100 books written by author William Earl Johns, a pilot who usually wrote under the pen name WE Johns.
His Biggles tales were wildly popular in their time, and are still fondly remembered by many enthusiasts.