MP warns of 'growing frustration' on Tory benches over May's leadership
Disquiet on the Tory backbenches over Theresa May's leadership has burst into the open, as a usually loyal MP broke cover to speak out about "growing frustration" among his colleagues at Westminster.
Wrekin MP Mark Pritchard - who has previously called for ministers showing disloyalty to the Prime Minister to be sacked - warned that Mrs May was coming under fire for taking her allies for granted.
Although he insisted there was "no major revolt", his comments come amid reports that a number of MPs have taken the step of writing to the chairman of the backbench 1922 Committee calling for a leadership contest.
And prominent Brexiteer Jacob Rees-Mogg, who chairs the influential Tory European Research Group, warned on Thursday of the May administration taking a "timid and cowering" approach to EU withdrawal.
Writing on Twitter, Mr Pritchard said: "No major revolt on the Tory backbenches. However, there is a growing frustration that Number 10 is not plugged into the views and opinions of many backbench MPs or even interested.
"The PM is also being criticised for taking her very small group of allies for granted. A big mistake!"
According to The Sun, the number of letters sent to 1922 Committee chairman Sir Graham Brady by backbench MPs has nearly reached the threshold of 48 required to trigger a leadership contest.
Concerns have been voiced by backbenchers over the competence of the Number 10 operation, following the botched snap election of 2017, Mrs May's ill-fated conference speech and a poorly-received reshuffle.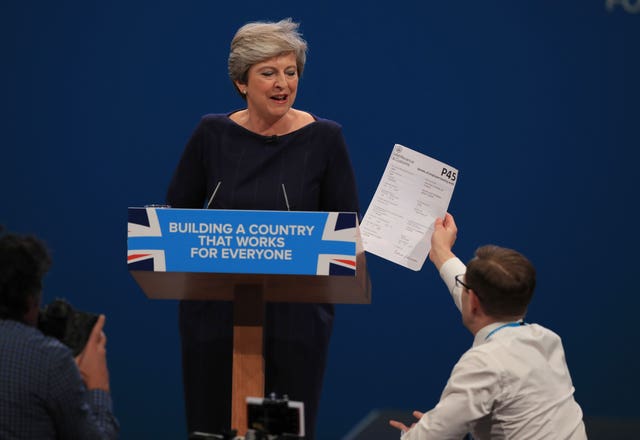 And there have been complaints of Mrs May failing to listen to views of backbenchers.
One Tory MP, speaking on condition of anonymity, told the Press Association: "David Cameron was aloof, but exercised patronage with precision to great effect.
"Theresa May is aloof but has no clue how to exercise patronage and as a result is rapidly alienating many Tory backbenchers, even some of her friends."
Contacted by the Press Association, Sir Graham refused to comment on how many letters he had received.
But committee insiders denied suggestions that he has resorted to urging Tory MPs to hold off from demanding a contest because he is close to the threshold for triggering one.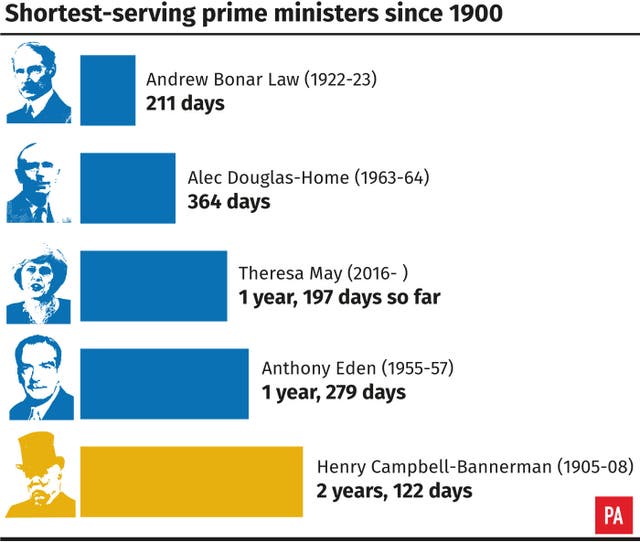 Health and Social Care Secretary Jeremy Hunt hit back at Mrs May's critics, telling the BBC Radio 4 Today programme: "Anyone who uses the word 'timid' about this Prime Minister is absolutely wrong.
"This is the Prime Minister that gave us absolute clarity after the Brexit vote that we were going to get back control of our laws, our borders, our money - the most profound strategic decision any prime minister has to make in the current circumstances."
Mr Pritchard, who works as a trade envoy for the PM and was last month appointed by her as leader of the UK delegation to the Parliamentary Assembly of the Organisation for Security and Co-operation in Europe, has previously spoken out against efforts to undermine her.
Speaking to the Shropshire Star after last October's conference, he said: "Briefing against Theresa May is damaging to Brexit and damaging to Britain. Disloyal ministers should be sacked."
Read Full Story