Business Secretary orders financial checks before fracking go-ahead
Business Secretary Greg Clark has ordered an assessment of the "financial resilience" of Third Energy before deciding whether to give it the go-ahead to frack in North Yorkshire.
The company is waiting for final approval from the Government to undertake hydraulic fracturing - or fracking - for shale gas at Kirby Misperton, which has been the focus of ongoing protests.
Mr Clark said the 13 technical requirements before final consent for fracking can be given, which cover issues such as environmental protections, planning conditions and monitoring, had been met.
But he said: "I also consider that an equivalent assessment should be undertaken of the financial resilience of companies proposing to carry out hydraulic fracturing operations so that stakeholders can have confidence in the company's ability to meet its commitments."
Third Energy's financial accounts are overdue, with Mr Clark saying they had yet to submit accounts for the period ending December 2016, despite a statutory deadline of September 2017.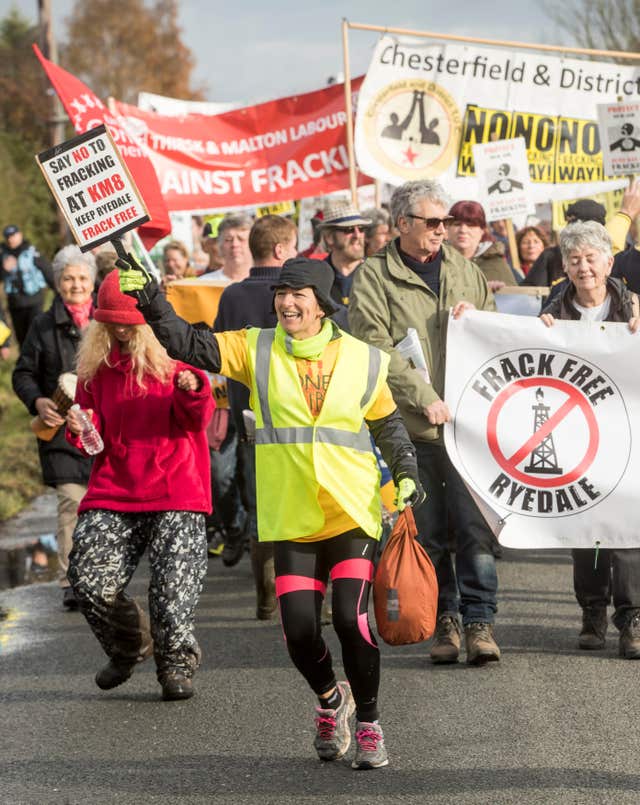 The Business Secretary, who makes the final decision to give the go-ahead on fracking operations in England, said in a written ministerial statement that he had asked the Oil and Gas Authority to seek further financial information including up-to-date accounts from the company.
He also said he had asked the Infrastructure and Projects Authority to assess the financial resilience of the firm, including its ability to fund decommissioning costs.
And he warned: "The Government considers that the financial resilience of a company wishing to hydraulically fracture is a relevant consideration.
"As a matter of policy, we will therefore look at the financial resilience of all companies wishing to carry out hydraulic fracturing operations alongside their application for hydraulic fracturing consent."
Third Energy secured permission from North Yorkshire County Council in 2016 to use an existing gas well to run test fracks almost two miles underground.
The company had hoped to begin fracking at its KM8 well, which was was sunk for conventional gas extraction in 2013, before the end of 2017.
Third Energy's plans are part of efforts by several companies to get the shale gas industry in the UK off the ground, amid hopes it will boost the economy, jobs and energy security.
But opponents of fracking fear it can cause earthquakes, pollute water, lead to damaging development in the countryside and hit house prices, and is not compatible with targets to cut use of fossil fuels to tackle climate change.
Read Full Story