Wales work secured as Airbus clinch £11.5bn deal to sell A380s to Emirates
Work at Airbus' Broughton site in North Wales has been secured after the manufacturer clinched a deal to sell up to 36 superjumbo planes to Emirates Airline.
The deal - which is worth 16 billion US dollars (£11.5 billion) at listed prices - comes just days after Airbus threatened to stop making the A380 plane if it failed to strike an agreement with Emirates for a steady supply of the aircraft.
Airbus confirmed on Thursday that Emirates has committed to buying 20 A380s with an option of purchasing 16 more, with deliveries set to start in 2020.
The agreement secures work for Airbus staff at its site in Wales.
Steve Turner, assistant general secretary of Unite the union, cheered the "fantastic news", adding: "It is a massive vote of confidence in the skills and continued hard work of Airbus workers and will secure jobs at the plane maker's Broughton site in North Wales where they make the wings for the A380.
"Airbus workers will be delighted by this announcement and hopeful that more orders will follow to secure the production of this superb aircraft for many years to come."
Airbus said earlier this week Emirates was the only airline with the ability to commit to a minimum of six plans a year for a minimum of eight to 10 years, which Airbus needed to make the programme viable.
The A380 has struggled to win customers since its launch a decade ago, delivering just  15 of the planes last year, and aims to deliver 12 more in 2018.
The superjumbo plane has a listed price of 445.6 million US dollars each (£321 million).
John Leahy, chief operating officer for customers at Airbus Commercial Aircraft, said the deal secures production for another decade.
"This aircraft has contributed enormously to Emirates' growth and success since 2008 and we are delighted that it will continue to do so," he said.
"This new order underscores Airbus' commitment to produce the A380 at least for another ten years.
"I'm personally convinced more orders will follow Emirates' example and that this great aircraft will be built well into the 2030s."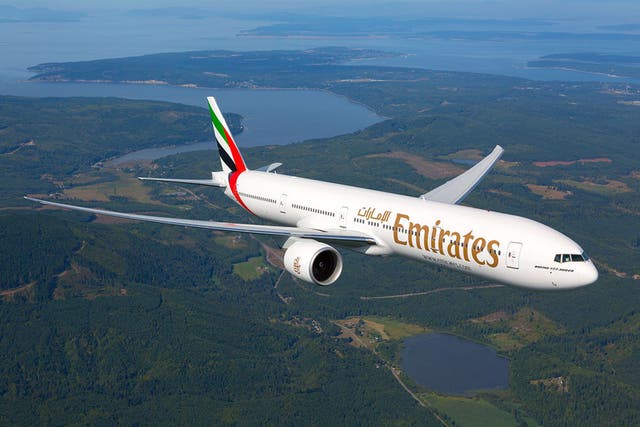 Some of the A380s ordered by Emirates will be used to replace its existing fleet - which relies solely on the Airbus superjumbo model and the Boeing 777 for its flights.
Sheikh Ahmed bin Saeed Al Maktoum, chairman and chief executive of the Emirates Airline and Group, said: "This order will provide stability to the A380 production line.
"We will continue to work closely with Airbus to further enhance the aircraft and onboard product, so as to offer our passengers the best possible experience.
"The beauty of this aircraft is that the technology and real estate on board gives us plenty of room to do something different with the interiors."
Airbus suffered embarrassment earlier this year when it was scheduled to announce an A380 deal with Emirates at Dubai's biennial Air Show in November, but instead saw Boeing take the podium with the airline to sign its own 15.1 billion US dollar deal (£10.9 billion).
Read Full Story