Art dealer jailed for £500,000 thefts has assets worth just £15,000, court told
An art dealer jailed for four years for stealing nearly £500,000 worth of artworks owns just a half-share in a painting of Kate Moss and a £50 scrap car, a court has heard.
Jonathan Poole, 70, was sentenced last year after being convicted of stealing valuable pieces depicting celebrities including Diana, Princess of Wales, the Stones's Mick Jagger, Keith Richards, Charlie Watts and Bill Wyman, singer Bob Dylan, Jim Morrison, from The Doors, and U2 frontman Bono.
Over three decades he made over £435,000 by either selling artwork he was not entitled to or by taking percentages of the profits from legitimate sales.
The stolen artworks had various owners, including Dire Straits bass guitarist John Ilsley, other British collectors and a German art dealer.
Poole, previously of London Road, Poulton, near Cirencester, Gloucestershire, was imprisoned in September after pleading guilty to 26 charges of theft and fraud, dating between 1986 and 2013.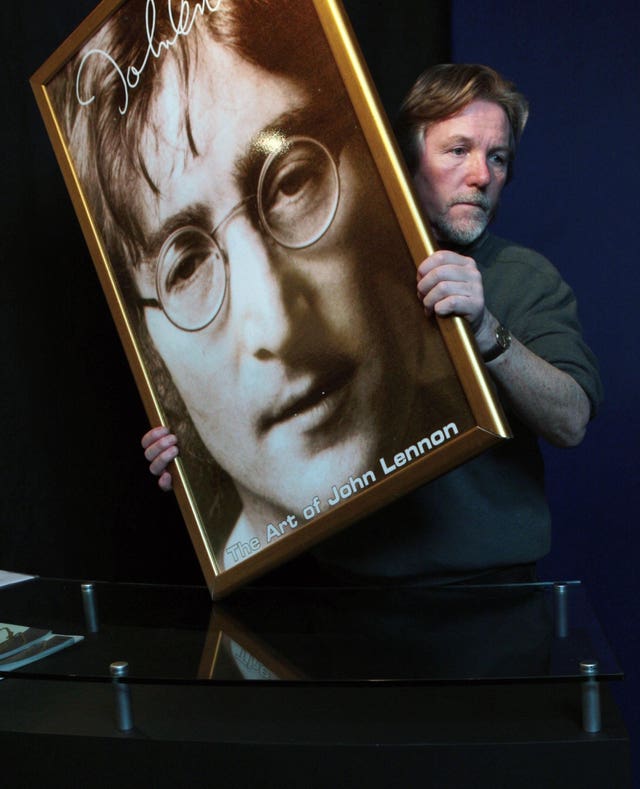 Prosecutors likened Poole's crimes to that of the plot from the hit Hollywood film The Thomas Crown Affair, dubbing this case The Jonathan Poole Affair.
He returned to Gloucester Crown Court on Tuesday to face a Proceeds of Crime hearing.
James Ward, prosecuting, said financial inquiries had revealed Poole owned jointly with Scottish-based collector Mark Noble a painting of model Kate Moss by German artist Sebastian Kruger, estimated to be worth £30,000.
He also owned a Volkswagen Golf car which had been cut up for scrap and was worth £50.
The pensioner's crimes had been worth £266,143.50 to him and his assets had been fixed at £15,050, the court heard.
Mr Ward said prosecutors were not bothered about recouping the value of the scrapped car but asked the hearing to be adjourned for six months to allow either Mr Noble to purchase Poole's share in the Kate Moss painting or for it to be sold outright.
"In reality, unless Mr Poole comes into real money or wins the lottery the police would not come after him for further money," he said.
Poole, who was not represented and was appearing from HMP Channings Wood by videolink, confirmed he would not be challenging the figures put forward by the prosecution and was agreeing to the Kruger painting being sold.
Judge Michael Cullum adjourned the hearing until July 20.
Read Full Story