National Audit Office asked to probe 'reasonableness' of £39bn EU divorce bill
The public spending watchdog has been asked by an influential Commons committee to examine the estimated £39 billion Brexit divorce bill.
Treasury Select Committee chairwoman Nicky Morgan has asked the National Audit Office (NAO) to consider the "reasonableness of this payment" and assess how the figure was arrived at.
In her letter to NAO chief Sir Amyas Morse, she said the spending watchdog could provide assurance to Parliament by scrutinising the financial settlement.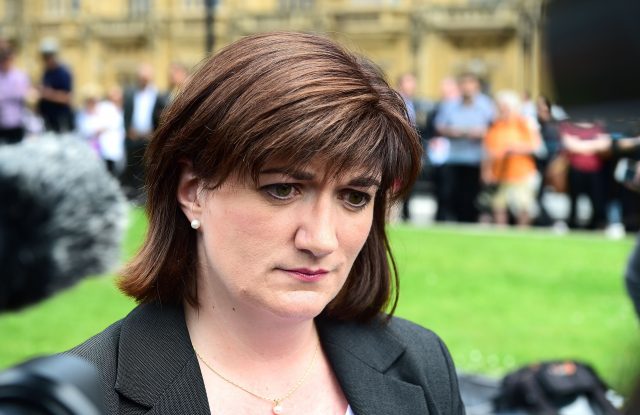 Prime Minister Theresa May told MPs in December that the financial settlement as part of the Brexit process would be between £35 billion and £39 billion - as long as a deal on a future trading relationship was agreed.
Former Cabinet minister Mrs Morgan, who was a passionate campaigner for Remain during the referendum, said: "Various wide-ranging sums for the UK's withdrawal payment to the EU have been bandied about.
"Last month, the Prime Minister told Parliament that the so-called Brexit divorce bill will be £35-39 billion.
"Parliament must be able to scrutinise the reasonableness of this bill.
"Accordingly, I have written to Sir Amyas to request that the NAO examines the withdrawal payment, including the assumptions and methodologies used."
Read Full Story