Grenfell inquiry cancels KPMG contract after core participants express concern
The Grenfell Tower inquiry has cancelled its contract with auditors KPMG after concerns were raised over potential conflicts of interest.
A statement released on Sunday night said the decision was taken following concerns raised by "core participants".
The decision comes after an open letter signed by pop star Lily Allen, politicians and academics was sent to Theresa May urging the Prime Minister to reverse the decision to appoint the company.
A spokesman for the inquiry said KPMG had been appointed to provide "limited planning and programme management" during its "start-up phase".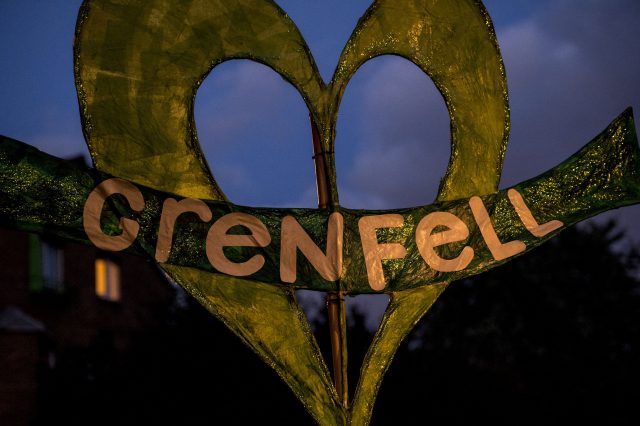 "The company has had no role in the inquiry's investigations or decision-making processes and its contract contained strict confidentiality clauses to ensure that there could be no conflicts of interest," a statement said.
"Following concerns expressed by some core participants, the inquiry team has discussed the contract with KPMG which has agreed that its work should now cease.
"The support and confidence of all core participants is integral to the work of the inquiry."
It comes after criticism of the "big four" accounting firm's involvement with Celotex, the firm which supplied Grenfell Tower's flammable cladding; the Rydon Group, the principal contractor in the building's 2015 renovation; and the Royal Borough of Kensington and Chelsea, the council responsible for the high-rise.
The signatories of the open letter said they did not speak on behalf of Grenfell Tower victims, but were "deeply concerned over the obvious conflicts of interest" posed by KPMG's involvement in the inquiry.
The public inquiry into the fire, which killed 71 people, has been dogged by controversy since the appointment of retired judge Sir Martin Moore-Bick as its chairman.
Survivors and bereaved families have lobbied for an overhaul of the inquiry's shape due to lingering doubts about his suitability for the role.
It is hoped that evidence hearings will begin after Easter.
Read Full Story