Shop prices fall at fastest rate since March
Shop prices fell at their fastest rate since March in a mixed December for consumers who saw the cost of food continue to edge up.
Overall shop prices were 0.6% cheaper last month than the same time last year, the deepest deflation since March and coming just after November's shallowest rate of deflation for four years at 0.1%, according to the BRC-Nielsen Shop Price Index.
Non-food prices fell at their fastest rate since January last year, dropping 2.1% year-on-year compared with November's 1.1%.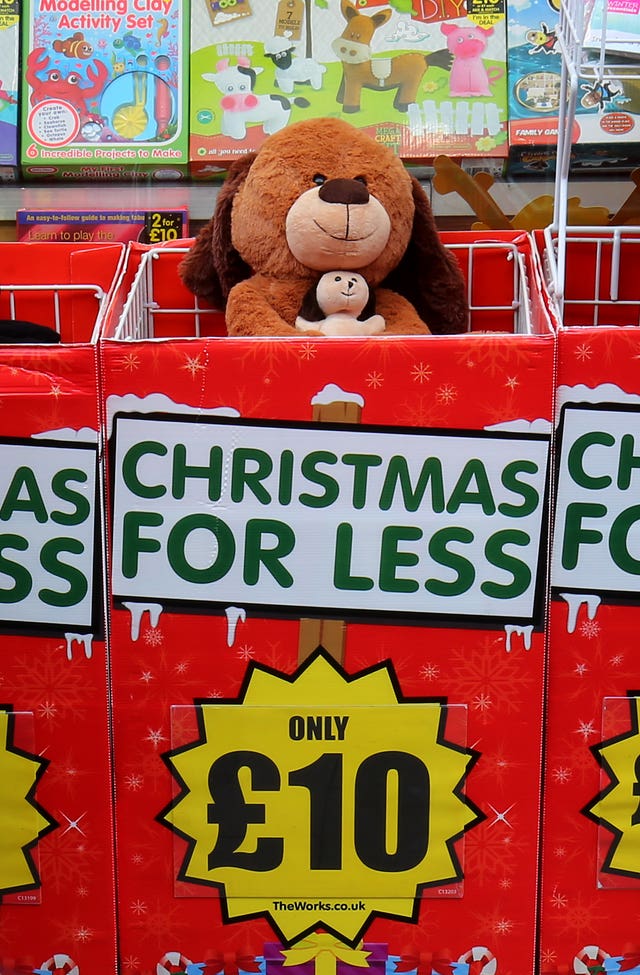 However food inflation gathered steam, increasing to 1.8% in December from 1.5% in November fuelled by climbing global prices earlier in the year, the BRC said.
Inflation on fresh food hit shoppers particularly hard, increasing to 2% in a significant jump from November's 1.3%.
British Retail Consortium chief executive Helen Dickinson said: "After several months of shop prices teetering on the edge of inflation, December saw them retreat deeper into deflationary territory.
"This is good news for shoppers. Retailers offered lower prices at the beginning of December than last year on many of their non-food ranges, providing welcome options for Christmas shoppers on a stretched budget.
"These discounts allowed consumers some much-needed breathing room during the festive period at a time when the cost of their food shop is on the rise."
Mike Watkins, head of retailer and business insight at Nielsen, said: "With consumer confidence wavering and unpredictable levels of demand, many non-food retailers have been keeping prices low to stimulate spending, which will undoubtedly have come at a cost to margins.
"Whilst food prices have edged up a little due to supply chain increases in fresh and seasonal foods, pricing across supermarkets will remain competitive as we start 2018 with consumers still coping with higher household bills."
Meanwhile, figures from the BDO High Street Sales Tracker show sales were down 2.3% year-on-year in December - the fifth successive December to record negative growth.
Fashion retailers finished off a miserable year by recording a sales dip of 3.8% for December, marking the third month in a row of negative growth for fashion sales and the eighth month of the year where fashion sales failed to record any growth.
Sophie Michael, head of retail and wholesale at BDO, said Christmas had been a question of priorities for consumers.
She said: "Consumer confidence is low, and shoppers have exercised extreme caution or shopped strategically online, rather than visiting bricks-and-mortar stores or making impulse purchases.
"As such retailers, and in particular fashion retailers, have felt a fall in footfall and consumer spend."
Read Full Story