Scaffolder tells of 'shivers' at seeing Millennium Falcon on screen
A Co Donegal man who built the Millennium Falcon on rugged cliffs at Ireland's northern tip has said the sight of his creation in The Last Jedi sent shivers up his spine.
Eddie Gallen, a specialist in extreme scaffolding, assembled the famous Star Wars spaceship at Malin Head in Donegal.
Sworn to secrecy at the time and in the months leading up to the film's pre-Christmas release, Mr Gallen, 48, has now recounted his experience with The Last Jedi cast and crew during four weeks last year.
The father-of-two, who hails from Lifford but lives in Strabane, Co Tyrone, said the Star Wars team did not give much away when they signed him up.
"I met them down in Malin Head, I wasn't sure what they were looking for, to be honest," he said.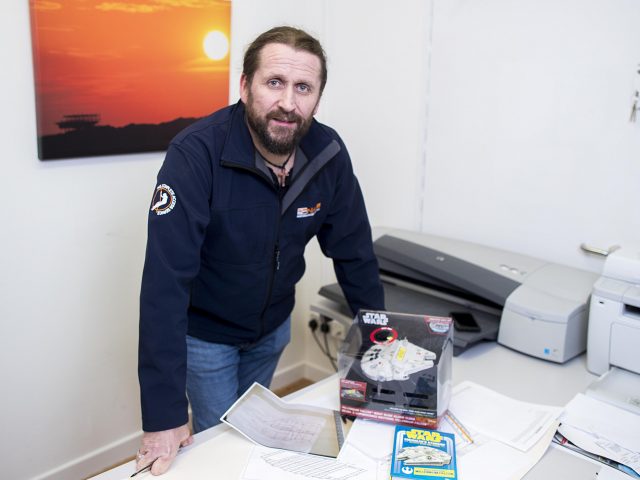 "I knew they were looking for access platforms etc and something to support props, but with the secrecy involved and it being Star Wars and the confidentiality around it, I didn't know until the last minute when I was handed a sheet of paper with my name on it, and it was basically saying 'you are building the Millennium Falcon here'.
"It was a bit of shock. I went back home and my wife and two boys were standing in the kitchen and they said 'how did you get on today?', as you would when you arrive home, and I said 'not bad, I have to start building the Millennium Falcon'.
"They all just stood and stared and said 'what?' and I said 'yes, I have to build it down on Malin Head'.
Mr Gallen's reputation for taking on challenging scaffolding jobs saw him land the dream commission.
Long before Star Wars arrived in Ireland, he spent a decade working on and off at another famous landmark that would go on to feature in The Last Jedi and The Force Awakens - the spectacular island of Skellig Michael off the coast of Co Kerry.
Travelling to the island by helicopter, he worked to erect platforms to facilitate archaeological restoration of its famous stone walls and beehive huts.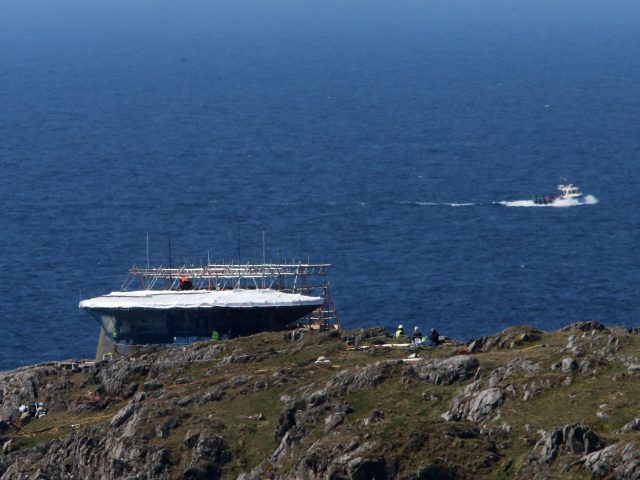 His long-time friend and colleague Mike O'Shea, an events co-ordinator, got him involved in that project and he was also the man who pointed Disney in his direction when the famous film company came to Donegal.
Mr Gallen said one of the most challenging elements of the Millennium Falcon build was getting all the parts down to the cliff edge at Malin Head, with the team having to use quad bikes and trailers to traverse the rocky terrain.
The 12 x 12 metre ship was brought over from England in sections. Mr Gallen and his team had to assemble those within a scaffolding support structure.
"We had to build it on the cliff edge and anchor it well because Malin Head is always very windy," he said.
Mr Gallen remained on site when the cast and crew arrived for a week's filming. He fulfilled a health and safety role while the scenes featuring Mark Hamill and Daisy Ridley were shot.
"Everybody there from the cast right down to the crew had a job to do and they all got on with it and worked together perfectly," he said.
"There was no hierarchy, everybody had a job to do. They were so professional, everybody was the same, everybody helped each other. It was amazing to watch that in operation."
The event generated huge public interest, with Star Wars fans from all over Ireland setting course for the island's most northern point to catch a glimpse of Luke Skywalker.
Read Full Story