In pictures: Cloudy skies fail to dampen winter solstice sunrise at Stonehenge
Thousands of people have gathered at Stonehenge to celebrate the first sunrise after the winter solstice.
Pagans and druids dressed in traditional clothing joined families and a choir to mark the end of the longest night of the year.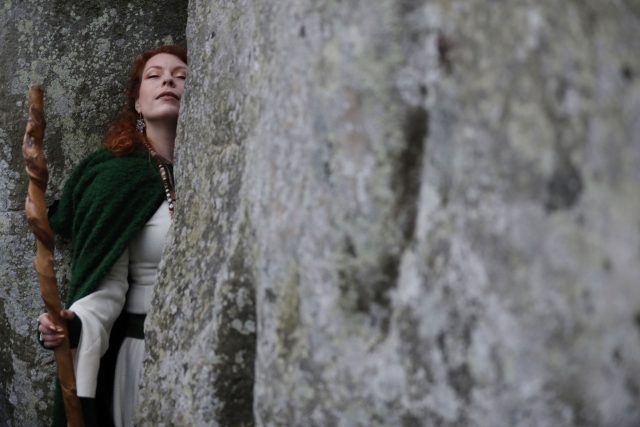 Thick cloud at the prehistoric site in Wiltshire meant the sunrise, at 8.10am, was not visible.
Kate Davies, of English Heritage, said: "We were delighted to welcome approximately 5,000 people to Stonehenge to celebrate winter solstice this morning.
"It was an enjoyable and peaceful celebration despite the damp weather and it was great to see so many families enjoying the music and chanting around the monument.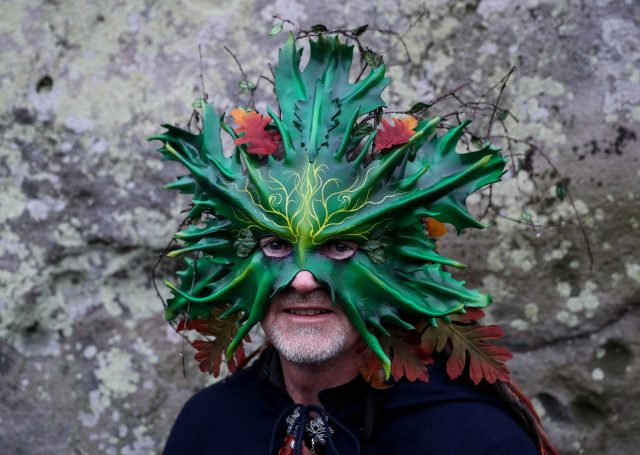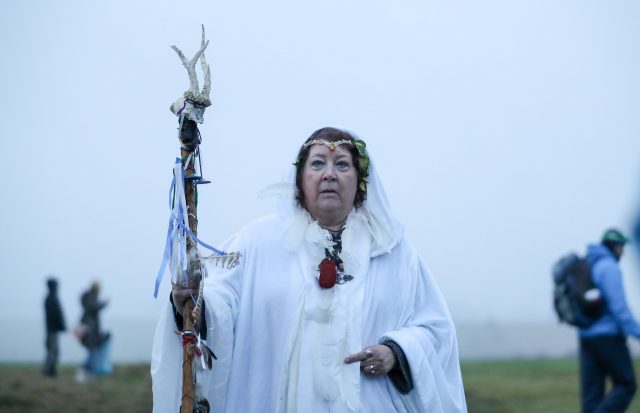 "We'd like to thank all our partners for helping to organise a safe solstice and wish everyone who attended a safe trip home.
"We will open on Boxing Day after being closed on both Christmas Eve and Christmas Day."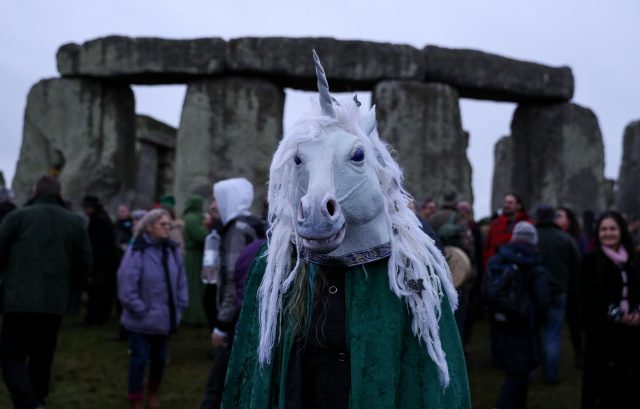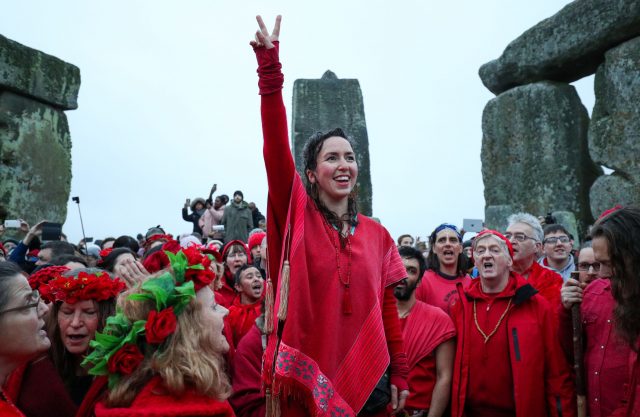 The winter solstice was on December 21, marking the start of astronomical winter.
Stonehenge is believed to have been used as an important religious site by early Britons 4,000 years ago.
More than a million people flock to Stonehenge every year, with thousands attending ceremonies to mark the solstices in summer and winter.
(function(i,s,o,g,r,a,m){i['GoogleAnalyticsObject']=r;i[r]=i[r]||function(){ (i[r].q=i[r].q||[]).push(arguments)},i[r].l=1*new Date();a=s.createElement(o), m=s.getElementsByTagName(o)[0];a.async=1;a.src=g;m.parentNode.insertBefore(a,m) })(window,document,'script','//www.google-analytics.com/analytics.js','ga'); ga('create', 'UA-72310761-1', 'auto', {'name': 'pacontentapi'}); ga('pacontentapi.set', 'referrer', location.origin); ga('pacontentapi.set', 'dimension1', 'By PA Reporters'); ga('pacontentapi.set', 'dimension2', 'f01ba287-bf16-410e-aaa1-0f419ac10cc5'); ga('pacontentapi.set', 'dimension3', 'paservice:news,paservice:news:uk'); ga('pacontentapi.set', 'dimension6', 'story-enriched'); ga('pacontentapi.set', 'dimension7', 'composite'); ga('pacontentapi.set', 'dimension8', null); ga('pacontentapi.set', 'dimension9', null); ga('pacontentapi.send', 'pageview', { 'location': location.href, 'page': (location.pathname + location.search + location.hash), 'title': 'In pictures: Cloudy skies fail to dampen winter solstice sunrise at Stonehenge'});
Read Full Story