Boris Johnson to seek improved global security co-operation during Russia visit
Boris Johnson has arrived in Moscow with a blunt message to the Kremlin to halt destabilising activities which threaten the national security of the UK and its allies.
Mr Johnson's visit to Russia, the first in five years by a British Foreign Secretary, comes at a time when relations with the West are at their frostiest since the Cold War.
In his toughest diplomatic challenge yet, he will seek improved co-operation on issues of global security, like preserving the Iranian nuclear deal and countering the threat to stability from North Korea.
But he will say Britain will defend its interests and those of its allies if they come under threat, and make clear that a change in stance is needed from Moscow for there to be a normalisation in relations which have been in the deep freeze since the illegal annexation of Crimea in 2014.
In face-to-face talks with foreign minister Sergey Lavrov, Mr Johnson will say there can be no return to "business as usual" in the UK-Russia relationship while Moscow continues to support destabilising activities in Europe.
But he will evoke the Second World War co-operation between Britain and the Soviet Union as he argues that the UK and Russia should work closely together in areas of shared concern, despite profound differences on issues like the destabilisation of Ukraine and Moscow's support for dictator Bashar Assad in Syria.
Speaking ahead of his meeting with Mr Lavrov, the Foreign Secretary said: "The UK and Russia are permanent members of the UN Security Council, and it's right that we continue to talk to each other.
"Our relations with Russia cannot be 'business as usual' whilst Russia continues to attempt to destabilise European states, including Ukraine.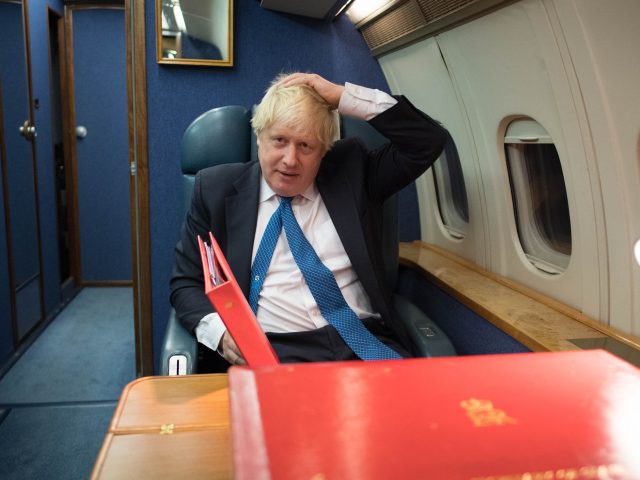 "However, it is vital for international security that we do talk to each other, as the consequences of miscommunication or misunderstanding are grave.
"My visit to Russia comes at a critical time as we need to work together to solve the world's most pressing global challenges."
Prime Minister Theresa May left no doubt that she was not ready for a thaw in relations with Russia in her high-profile Mansion House speech last month, when she accused President Vladimir Putin of using cyber-espionage and disruption to sow discord in the West and warned the Kremlin: "We know what you are doing. And you will not succeed."
The UK was a firm supporter of the European Union's decision last week to roll over sanctions imposed on Russia over its interference in Ukraine and continues to insist that Moscow must live up to the terms of the Minsk Agreement requiring it to cease support for armed separatists.
With Russia's economy ailing under the impact of sanctions and the fall in energy prices, Mr Putin is thought to be coming under pressure for action to improve relations with the international community.
But it is expected that any change in his posture towards the West will have to wait until he has cleared the hurdle of presidential elections in March, which he is thought certain to win.
Mr Johnson will make clear the UK would be responsive to a change in stance.
"We have a relationship with Russia that spans over 450 years," he said.
"Our similarities and historical links far outweigh our current political disagreements. The Kremlin has positioned Russia in direct opposition to the West, but it doesn't have to be that way."
High on the agenda for talks will be efforts to revive the political process towards a settlement in Syria, where Russian firepower has helped Assad defeat militants of the Islamic State terror group.
The two men are also expected to discuss the tensions over North Korea's nuclear missile programme, as well as Iran, Yemen and broader concerns over European security.
Read Full Story