Rise of the scratchcard helps reduce Lottery's charitable returns
National Lottery income for good causes fell by 15% over the year to April as players turned away from draw-based games to scratchcards, a report from the Government's spending watchdog shows.
The National Audit Office (NAO) report shows income fell to £1.63 billion at the same time as three of the six largest Lottery distributors increased their grant commitments by a total of £88 million.
The drop came as Lottery sales fell by 9% to £6.93 billion compared with the previous year.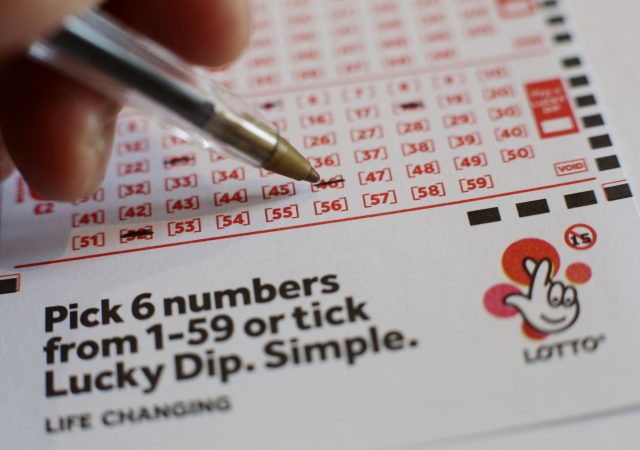 Camelot has predicted a further fall in sales and income for good causes in 2017-18, the report said.
The NAO said distributors, which include UK Sport, Spirit of 2012, Heritage Lottery Fund and the Big Lottery Fund, often had commitments spanning many years, "so it is likely that commitments will exceed their fund balance at a given date".
In December last year, the Department for Digital, Culture Media and Sport (DCMS) agreed to underwrite up to £25 million a year to cover any shortfalls in Lottery income for UK Sport over the 2017-2020 Tokyo Olympic and Paralympic cycle, the report said.
Returns for good causes are higher from sales of draw-based Lottery games, which fell by 13% in the year to April, than for scratch cards and instant-win games, which fell by 2%, the report said.
As of February this year, the approximate return for good causes ranged from 34p for each pound spent on draw-based games bought online to 10p for scratch cards, with some scratch cards returning as little as 5p.
Camelot told the NAO that scratch cards and instant-win games returned less to good causes due to the need to offer a higher proportion of proceeds as prizes to encourage consumers to participate.
Meanwhile, increases in Camelot's profits had been proportionately greater than increases in both Lottery sales and returns for good causes.
Camelot's accounts showed that Lottery sales were up 27% to £.6.9 billion in 2016/2017 compared with 2009/10 while returns for good causes were up 2% to £1.5 billion over the same period and Camelot's profit for its shareholders had increased by 122% to £71 million.
Last month Camelot signalled changes to Lotto to give players "a better winning experience" as it announced a 3.2% drop in overall ticket sales on last year's first-half performance to £3.2 billion for the six months to September 23.
Changes to the Lotto draw in 2015 saw the number of balls increase from 49 to 59 and the chance of winning the jackpot decrease from one in 14 million to one in 45 million.
The cost of playing EuroMillions increased by 50p to £2.50 a line and players had to choose an extra number under changes introduced in September last year that decreased the odds of winning the jackpot but promised bigger prizes and double the number of UK millionaires.
A DCMS spokeswoman said: "We have been completely clear to Camelot that its strategic review must tackle the issue of declining National Lottery sales.
"The Gambling Commission, which regulates the National Lottery, will also continue to challenge Camelot's performance to ensure they maximise returns to good causes."
A Big Lottery Fund spokeswoman said: "We recognise the issue of National Lottery income levels raised in the NAO report.
"We have planned our budgets to manage fluctuations in income and maintain support for charities and communities across the UK.
"We welcome the steps Camelot is taking to re-engage players and improve returns to good causes."
(function(i,s,o,g,r,a,m){i['GoogleAnalyticsObject']=r;i[r]=i[r]||function(){ (i[r].q=i[r].q||[]).push(arguments)},i[r].l=1*new Date();a=s.createElement(o), m=s.getElementsByTagName(o)[0];a.async=1;a.src=g;m.parentNode.insertBefore(a,m) })(window,document,'script','//www.google-analytics.com/analytics.js','ga'); ga('create', 'UA-72310761-1', 'auto', {'name': 'pacontentapi'}); ga('pacontentapi.set', 'referrer', location.origin); ga('pacontentapi.set', 'dimension1', 'By PA Reporters'); ga('pacontentapi.set', 'dimension2', '1b55fdee-cab2-44e3-9b39-a49eaf07d1c1'); ga('pacontentapi.set', 'dimension3', 'paservice:news,paservice:news:uk'); ga('pacontentapi.set', 'dimension6', 'story-enriched'); ga('pacontentapi.set', 'dimension7', 'composite'); ga('pacontentapi.set', 'dimension8', null); ga('pacontentapi.set', 'dimension9', null); ga('pacontentapi.send', 'pageview', { 'location': location.href, 'page': (location.pathname + location.search + location.hash), 'title': 'Rise of the scratchcard helps reduce Lottery\u2019s charitable returns'});
Read Full Story