Johnson to update MPs on bid to secure release of Nazanin Zaghari-Ratcliffe
Boris Johnson will update MPs on efforts to secure the release of Nazanin Zaghari-Ratcliffe following his trip to Iran, as Tehran's foreign ministry asked the country's judiciary to examine her case on humanitarian grounds.
The Foreign Secretary raised the plight of the jailed British mother during his official visit to Iran and will deliver a statement in the Commons on the outcome of his trip, which also saw him travel to Oman and the United Arab Emirates.
In Tehran, Iran's foreign ministry said it would raise the case with the judiciary "out of humanitarian concerns" following the visit by Mr Johnson.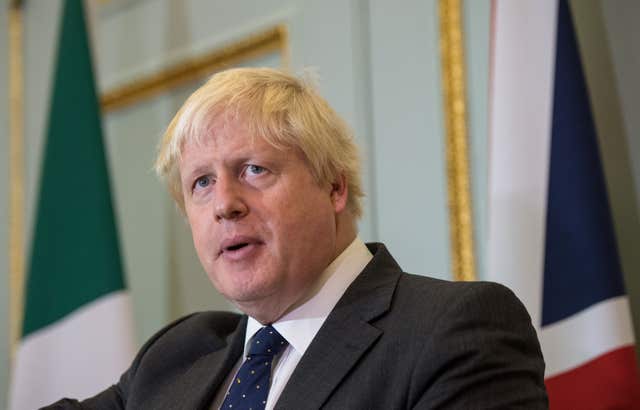 Ministry spokesman Bahram Ghasemi said the final decision on whether to release Ms Zaghari-Ratcliffe, who is serving a five-year sentence for allegedly plotting to overthrow the government - something she vehemently denies - rests with the judiciary.
Tehran does not recognise Ms Zaghari-Ratcliffe's dual nationality and is treating her as an Iranian national.
Ms Zaghari-Ratcliffe "is considered an Iranian national and should serve her prison conviction according to the judicial system of Iran", Mr Ghasemi said.
On Sunday, Ms Zaghari-Ratcliffe's husband Richard Ratcliffe said there had been "positive consequences" as a result of the talks, including the postponement of a new court case.
Having always been keen to have his wife home for Christmas and for her birthday which follows soon after, he said he was optimistic that this was still achievable.
"But as Christmas gets closer it gets harder to expect," he added. "I wasn't presuming that she would come back on the plane with him (Mr Johnson).
"So I think for me, it was always best case scenario that his going would unlock the door and then days later she might be able to come home.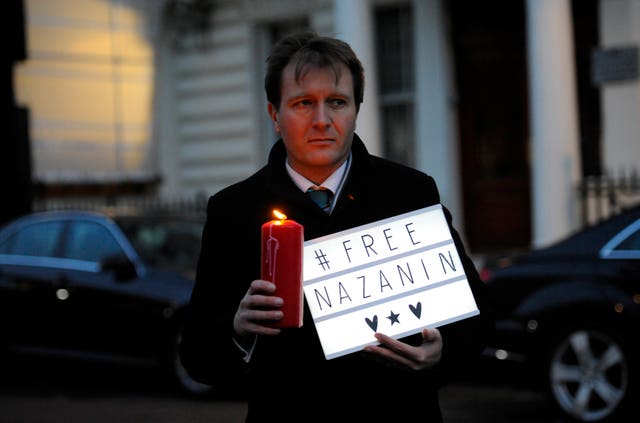 "That is still possible, she has still got that application for early release, she has still got a medical assessment - all those things that were hanging there on the good side are still there.
"The bad stuff that was hanging there seems a bit more remote, the good stuff feels like it is more and more likely to go ahead.
"Of course the bad stuff is still possible, and the good stuff is still not guaranteed, but the balance has shifted."
(function(i,s,o,g,r,a,m){i['GoogleAnalyticsObject']=r;i[r]=i[r]||function(){ (i[r].q=i[r].q||[]).push(arguments)},i[r].l=1*new Date();a=s.createElement(o), m=s.getElementsByTagName(o)[0];a.async=1;a.src=g;m.parentNode.insertBefore(a,m) })(window,document,'script','//www.google-analytics.com/analytics.js','ga'); ga('create', 'UA-72310761-1', 'auto', {'name': 'pacontentapi'}); ga('pacontentapi.set', 'referrer', location.origin); ga('pacontentapi.set', 'dimension1', 'By David Hughes, Press Association Chief Political Correspondent'); ga('pacontentapi.set', 'dimension2', '128e6a35-04ac-4709-870d-7d71fe4ed196'); ga('pacontentapi.set', 'dimension3', 'paservice:news,paservice:news:uk'); ga('pacontentapi.set', 'dimension6', 'story-enriched'); ga('pacontentapi.set', 'dimension7', 'composite'); ga('pacontentapi.set', 'dimension8', null); ga('pacontentapi.set', 'dimension9', null); ga('pacontentapi.send', 'pageview', { 'location': location.href, 'page': (location.pathname + location.search + location.hash), 'title': 'Johnson to update MPs on bid to secure release of Nazanin Zaghari-Ratcliffe'});
Read Full Story