Military spouses urged to check entitlement to valuable pension rights
Spouses of people who have served in the armed forces are being warned they could be missing out on thousands of pounds' worth of pension rights.
Sir Steve Webb, a former pensions minister who is now director of policy at Royal London, described the take-up of a scheme designed to help boost the state pensions of military spouses has so far as "very poor".
But the Department for Work and Pensions (DWP) insisted the figures do not indicate a low take-up - and it encouraged people to check if they are eligible on the Gov.uk website.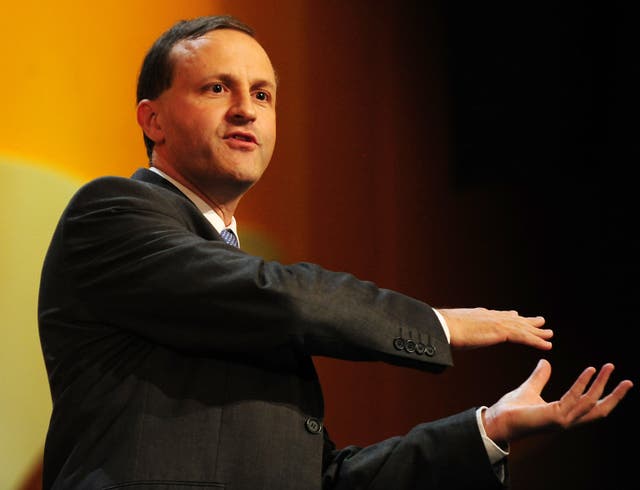 In 2016 the Government introduced a new system of national insurance (NI) credits to help spouses and civil partners who joined their partners on overseas postings.
The move means those who come under the new state pension system can claim credits for the periods they spent outside the UK and cover gaps in their NI contributions, which could help to build up their state pension. The credits can be claimed back to 1975.
When the scheme was launched, it was claimed that the credits could benefit up to 20,000 people - but a freedom of information (FOI) reply obtained by Royal London found 3,765 have so far applied - suggesting more than 16,000 are yet to apply for credits worth up to £480 million combined.
Royal London said those missing out out could lose around £30,000 in state pension through retirement.
Sir Steve said: "This is a very good scheme to recognise the service of military wives over the years, but the take-up so far has been very poor...
"The Government should not simply wait for people to claim but should actively identify those who might be eligible and make sure that they get the money that they are entitled to."
A Department for Work and Pensions (DWP) spokesman said: "Our 20,000 estimate covers the period up to 2066 so applicants in the first 18 months isn't indicative of a low take up at all.
"Our armed forces protect our country and it is only right that in turn, we help protect their partners' ability to receive the full state pension when they reach state pension age and we'd encourage everyone to check their eligibility online at Gov.uk."
Those wanting to make a claim for the credit can do so at www.gov.uk/government/publications/national-insurance-credits-for-partners-of-armed-forces-personnel-overseas-after-6-april-1975.
(function(i,s,o,g,r,a,m){i['GoogleAnalyticsObject']=r;i[r]=i[r]||function(){ (i[r].q=i[r].q||[]).push(arguments)},i[r].l=1*new Date();a=s.createElement(o), m=s.getElementsByTagName(o)[0];a.async=1;a.src=g;m.parentNode.insertBefore(a,m) })(window,document,'script','//www.google-analytics.com/analytics.js','ga'); ga('create', 'UA-72310761-1', 'auto', {'name': 'pacontentapi'}); ga('pacontentapi.set', 'referrer', location.origin); ga('pacontentapi.set', 'dimension1', 'By Victoria Shaw'); ga('pacontentapi.set', 'dimension2', 'f54a2058-a859-404f-9341-ec37ee4acfc7'); ga('pacontentapi.set', 'dimension3', 'paservice:finance,paservice:finance:personal-finance'); ga('pacontentapi.set', 'dimension6', 'story'); ga('pacontentapi.set', 'dimension7', 'composite'); ga('pacontentapi.set', 'dimension8', null); ga('pacontentapi.set', 'dimension9', null); ga('pacontentapi.send', 'pageview', { 'location': location.href, 'page': (location.pathname + location.search + location.hash), 'title': 'Military spouses urged to check entitlement to valuable pension rights'});
Read Full Story