RBS closes 'bad bank' as Government refreshes privatisation plans
Royal Bank of Scotland has closed its "bad bank", which was used to house toxic assets dating back to the financial crisis, just a week after the Government said it was dusting off plans to re-privatise the lender.
The move was announced in a memo to the division's near-80 staff on Thursday, as the remaining £16.1 billion worth of risk weighted assets - which include some shipping and corporate assets - were folded back into the core bank, largely into its NatWest Markets operations.
Some of those staff will be transferred back to the core bank, though it is not clear how many of the employees would be let go as a result of the closure.
It follows nearly a decade of targeted disposals of RBS's non-core assets.
RBS chief executive Ross McEwan said it was a "key moment" for the lender.
"It has taken nearly 10 years to undo the consequences of the global ambitions pursued by RBS in the run up to the crisis. What we have achieved is unprecedented for the banking industry.
"We have gone from a bank with a balance sheet bigger than UK GDP to the smaller, safer bank we are today. We continue to focus now on delivering a safe and secure bank fully focused on the needs of our customers in the UK and Ireland."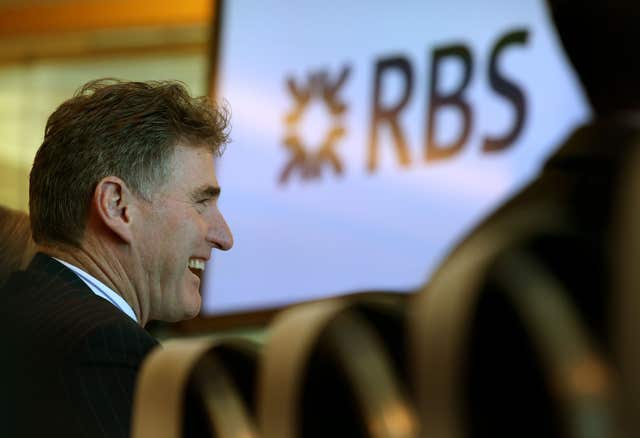 It comes just over a week since the Government revealed plans to restart share sales in RBS by the end of the 2018-19 financial year and sell off £3 billion a year over five years - around two-thirds of its 72% stake.
In the Budget Red Book, the Treasury said that RBS had made "significant progress on resolving its legacy issues and refocusing on serving British businesses and consumers".
But the Government is expected to take a hefty loss on its stake in the lender with shares languishing well below the average 502p a share price paid at during the 2008 and 2009 bail-out - at around 276p at today's prices.
It has had more success recouping its bail-out cash in Lloyds Banking Group, finally fully returning the bank to private hands in May at a £900 million profit on its original investment.
The Treasury earlier this autumn agreed to terms with the European Commission that would allow it to scrap EU requirements that it offload more than 300 branches under the Williams & Glyn brand as part of conditions of its state bailout.
RBS is instead funding and delivering a £775 million package of measures designed to improve competition in Britain's banking market.
Last month, RBS posted its third consecutive quarter in the black after swinging to profit over the last three months.
The bank recorded a £392 million profit for the quarter to September 30, which compares with a £469 million loss in the same period last year.
Read Full Story