Ofwat calls out water companies for 'shortcomings' in data handling
Britain's water utilities regulator has called out four firms including Thames Water for "shortcomings" in the way they handle data, saying customers may not be able to trust company information.
Ofwat named and shamed Bristol Water, Dee Valley Water, Southern Water and Thames Water for lagging behind their peers in its annual Company Monitoring Framework report, which is meant to hold companies to account and "challenge them to improve transparency".
While it reported overall industry improvement, Ofwat said that "shortcomings in the data handling" at those four firms "means the regulator and customers cannot be sure the information presented is complete and accurate".
Aileen Armstrong, Ofwat's senior director for finance and governance, said: "As customers, we want to be able to trust what we get from our water company - be that the water out of the tap or what they tell us.
"Unfortunately, on the second of those, our checks suggest we might not be able to take everything at face value."
Ofwat said there were "serious concerns" over Thames Water when it came to two categories, including following the regulator's financial monitoring framework as well as a broad assessment of "outcomes" - meant to measure whether stakeholders can understand what companies are doing to meet customer expectations.
It said: "We concluded that the significance of our concerns in two assessments meant that the company did not instil sufficient confidence about its ability to deliver, monitor and report performance."
In response to Ofwat's findings, Thames Water said it was "disappointed" by the regulator's decision to classify the company in its lowest assessment category.
"We will be working hard to rebuild trust and achieve self-assured status as quickly as possible."
Ofwat said Thames Water "may choose to revisit" a risks, strengths and weaknesses exercise as part of a "first step towards developing wider and more detailed assurance plans", with Ofwat saying it expects the company to publish the results ahead of a consultation by the end of January 2018.
After identifying areas needing improvement, Thames Water will then need to seek independent, external "assurance" for those cases and release its action plans online by March 31 2018, ahead of its annual performance report.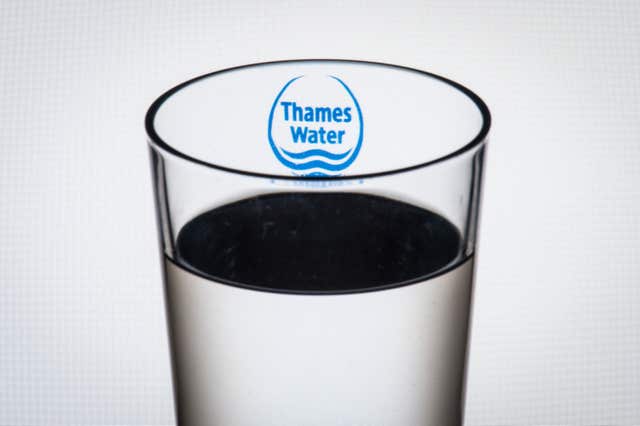 Ms Armstrong said: "These businesses provide essential public services and they need to assure customers they are doing the right things in the right way.
"If they are to gain and keep the trust of customers, they need to have high-quality checks on their information and present it fairly, clearly and completely."
The report comes just a day after Thames Water said it was unlikely to meet its target for leaks once again this financial year, and promised to return a pot of £40 million built up from fines since 2015 to households.
It has been a tough 2017 for Thames Water, having been fined a record £20 million in March for allowing 1.4 billion litres of raw sewage into the River Thames between 2012 to 2014.
The utilities firm was then hit with an £8.6 million regulatory penalty for missed leak targets in 2016-17, while it was also under pressure over excessive pay for top bosses.
The group last week announced that Ian Marchant - the former chief executive of energy giant SSE - is being brought in as chairman to clean up its corporate governance failings. He will replace long-serving chairman Sir Peter Mason in January.
Read Full Story