High risk of suicide if 'hacker' Lauri Love extradited to US, court told
Extraditing alleged computer hacker Lauri Love to the US would not be in the "interests of justice", leading judges have heard.
Edward Fitzgerald QC told Lord Chief Justice Lord Burnett and Mr Justice Ouseley during a hearing at the High Court in London on Wednesday there were "overwhelming reasons of justice and humanity" why any trial should take place in the UK.
Mr Love, 32, who has Asperger syndrome and lives with his parents near Newmarket in Suffolk, sat in the packed courtroom as Mr Fitzgerald listed the reasons for challenging extradition, including a "high risk" of suicide if he is sent to the US.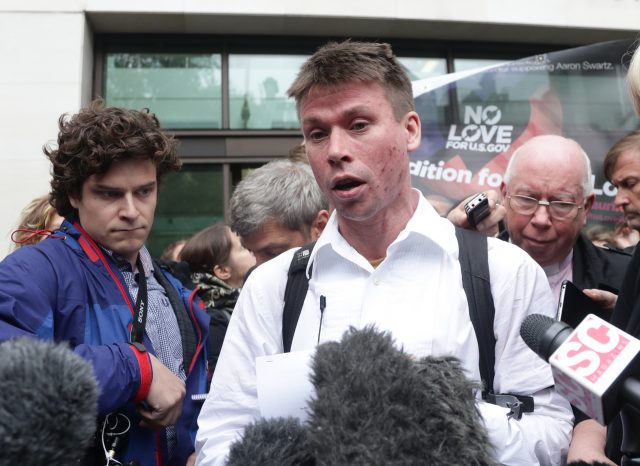 Authorities in America have been fighting for Mr Love to face trial on charges of cyber-hacking, which lawyers have said could mean a sentence of up to 99 years in prison if he is found guilty.
He is alleged to have stolen huge amounts of data from US agencies, including the Federal Reserve, the US army, the defence department, Nasa and the FBI in a spate of online attacks in 2012 and 2013.
In September 2016 a district judge at Westminster Magistrates' Court ruled that Mr Love could be extradited. The current proceedings, due to last two days, centre on that ruling made by District Judge Nina Tempia.
It is argued on Mr Love's behalf that she "misdirected herself and erred in law in her conclusions".
Mr Fitzgerald said there was a "compelling" need for Mr Love, who also suffers from a depressive illness and severe eczema, to stay in this country with the care and support of his family. He submitted that the "proper place for him to be tried, if he is to be tried, is in the UK and not in the US".
Read Full Story