Officers 'let suspects go due to custody suite closures' - Police Federation
Police officers are letting some suspects go - because the closure of custody suites has led to lengthy journeys to the nearest cells, it is reported.
Police Federation chairman Steve White said there had been a change in the mindset of officers not to arrest "unless they absolutely have to".
He told the Daily Telegraph the distance officers have to travel to bring in suspects meant police were letting people off and "hoping for the best".
Last month, figures were released which showed the number of arrests made by police in England and Wales had almost halved in a decade.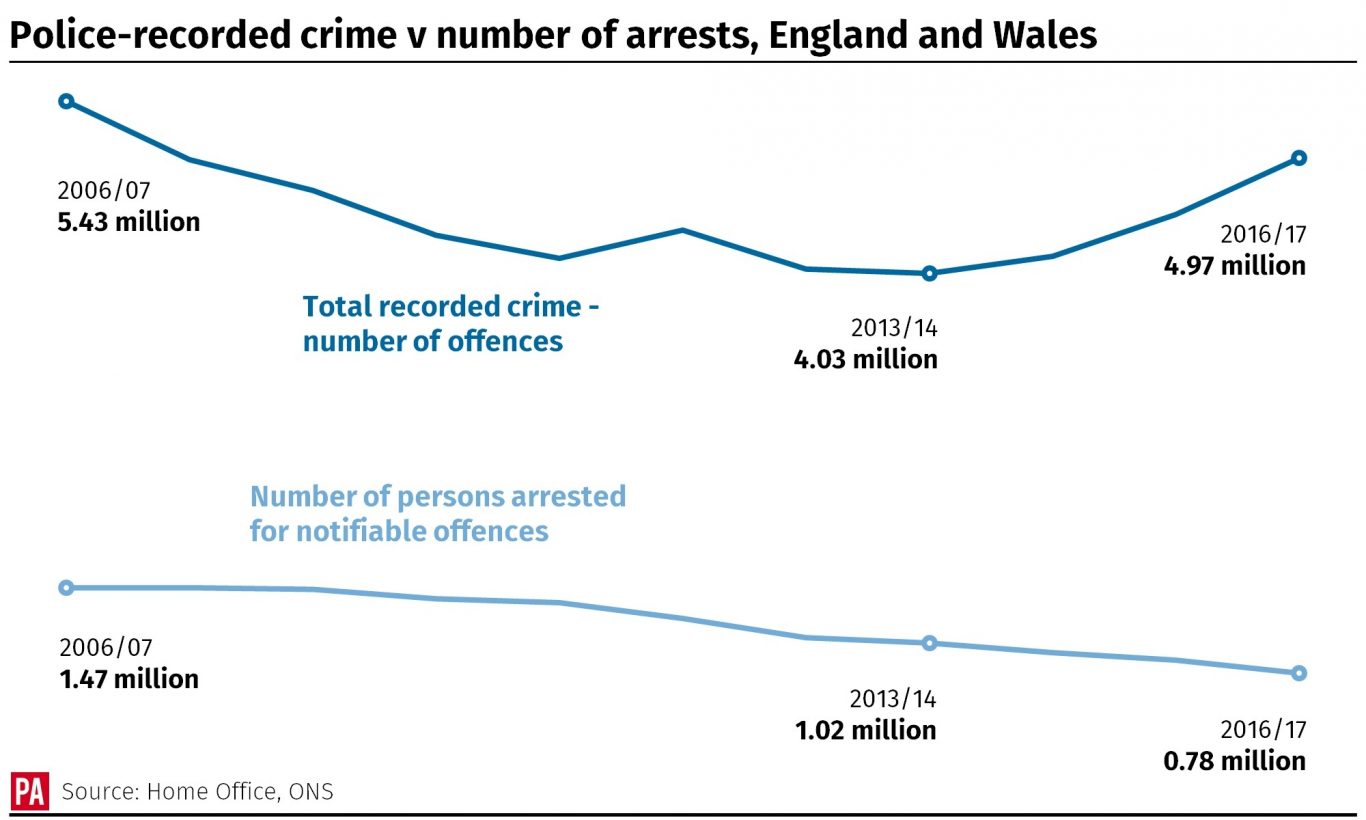 Forces held 779,660 individuals in the year to the end of March 2017 - compared to nearly 1.5 million in 2006/07.
Earlier this year a watchdog assessment suggested that "resourcing pressures" could also be a factor in this reduction.
That paper - published in March - cited the example of centralisation of custody suites, saying it could mean officers "may have to travel greater distances to take someone to custody and may be less likely to do this on a busy shift".
Mr White told the Telegraph: "There has been a change in the mindset of many officers not to arrest unless they absolutely have to.
"What is going through their mind is that 'this person needs arresting, but there is no one left on the ground, is there going to be something else more pressing that I might have to deal with?'. So what they are doing is letting someone off with a warning and hoping for the best. Hoping for the best that person does not go on to do something terrible."
Read Full Story