Stairlift to heaven: Stannah brothers delighted to receive MBEs from Charles
The famous Stannah stairlift has helped earn brothers Brian and Alan Stannah MBEs awarded by the Prince of Wales.
The siblings spoke of their delight at being called up together to receive the honour from Charles during a Buckingham Palace investiture ceremony, capping a year which has seen Stannah celebrate its 150th anniversary.
Brian Stannah, 82, and his younger sibling Alan, 78, helped transform the fortunes of the family-run company, started by their great-grandfather Joseph Stannah in 1867, by revitalising it in the 1960s.
The following decade they masterminded Stannah's best known product, the stairlift, which they worked tirelessly to produce and launch, and which made the company a household name.
Speaking after the ceremony Brian said: "That was born from a recession. There was a recession in the construction industry.
"If you think back to 1972 - miners' strike, three-day working week, oil crisis - building stopped, we had to do something and we came up with the idea of the stairlift."
Asked if they knew they had a winning product, he replied: "We didn't know, we had no idea, but sales doubled every year for six years."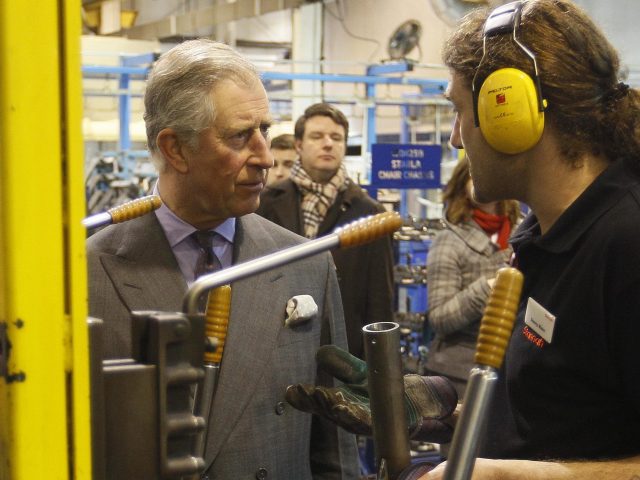 Alan said: "And it became not only a major part of the business but also exported to 40 countries overseas, and we're introducing new products as we did this year and developing new markets."
The brothers are joint chairmen of the company that began manufacturing and selling cranes, lifts and hoists for moving ships' cargo, and introduced passenger lifts around the turn of the 20th century.
Based in Andover, Hampshire, it still makes passenger lifts and now includes goods and service lifts, walkways, escalators and platform lifts in its product range.
The global business employs 1,700 people in the UK and its subsidiaries and has a turnover of more than £210 million.
Internationally renowned baritone Roderick Williams, who has sung with all the major opera companies and is well-known for his Mozart roles, was awarded an OBE by the Prince.
The 52-year-old said he began singing at a young age and was working as a music teacher and performing in his spare time when his wife encouraged him to pursue his ambition.
Mr Williams said: "My wife said 'if you don't do it now, if you don't give up the monthly pay cheque from the school, you never will' - that was really wise words."
His career has developed beyond performances of everything from Baroque to contemporary music, with the baritone now also composing and recording CDs.
"I find myself working with fantastic musicians, fantastic directors, fantastic orchestras which kind of makes going to work really joyful," said the singer.
Mr Williams is president of the Three Choirs Festival and he described how Charles, its patron, played a part in helping to stage a 300th anniversary celebration concert at Buckingham Palace in 2015.
The baritone said: "He suggested, as it was the 300th anniversary, we should have 300 performers, 300 in the audience and we gave him an hours concert... there was a lot of (Sir Hubert) Parry, because he's a big fan of Parry, and we sang Jerusalem and a good bit of Handel."
Read Full Story