Hammond sets aside extra £3 billion for 'every possible' Brexit outcome
Philip Hammond has used his Budget to set aside another £3 billion to prepare for "every possible outcome" in the Brexit process as he vowed the UK would seize the opportunities of leaving the European Union.
The Chancellor said negotiations with Brussels were entering a "critical phase" as he promised to meet the challenges facing the economy "head on".
He said early progress in trade talks with the European Union would be "one of the biggest boosts we can provide to businesses and families".
Mr Hammond has been under pressure from Tory Eurosceptics to increase funding to prepare for a "no deal" Brexit - in order to show Brussels that the UK is serious about its warning that it could walk away rather than accept a bad deal.
"We have already invested almost £700 million in Brexit preparations and today I am setting aside over the next two years another £3 billion. And I stand ready to allocate further sums if and when needed. No one should doubt our resolve," he said.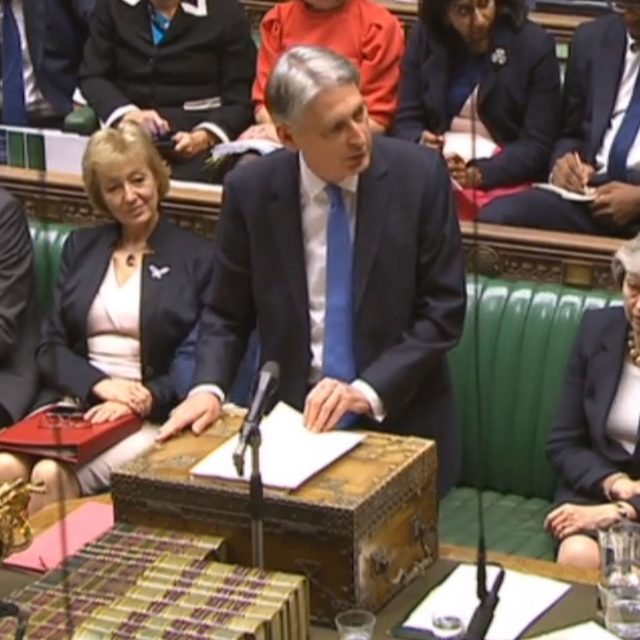 In a sign of the economic difficulties facing the UK, Mr Hammond said the Office for Budget Responsibility had downgraded growth forecasts across the next five years as a result of poor productivity.
"Regrettably our productivity performance continues to disappoint," he said.
The OBR has revised down the outlook for "productivity growth, business investment, and GDP growth across the forecast period", he said.
The OBR now expects to see GDP grow 1.5% in 2017 - down from the 2% forecast in March - 1.4% in 2018, 1.3% in both 2019 and 2020, before picking back up to 1.5% in 2021, and 1.6% in 2022.
(function(i,s,o,g,r,a,m){i['GoogleAnalyticsObject']=r;i[r]=i[r]||function(){ (i[r].q=i[r].q||[]).push(arguments)},i[r].l=1*new Date();a=s.createElement(o), m=s.getElementsByTagName(o)[0];a.async=1;a.src=g;m.parentNode.insertBefore(a,m) })(window,document,'script','//www.google-analytics.com/analytics.js','ga'); ga('create', 'UA-72310761-1', 'auto', {'name': 'pacontentapi'}); ga('pacontentapi.set', 'referrer', location.origin); ga('pacontentapi.set', 'dimension1', 'By PA Reporters'); ga('pacontentapi.set', 'dimension2', '6e6865ea-4453-46ae-9ab1-2681b63d3472'); ga('pacontentapi.set', 'dimension3', 'paservice:news,paservice:news:uk'); ga('pacontentapi.set', 'dimension6', 'story-enriched'); ga('pacontentapi.set', 'dimension7', 'composite'); ga('pacontentapi.set', 'dimension8', null); ga('pacontentapi.set', 'dimension9', null); ga('pacontentapi.send', 'pageview', { 'location': location.href, 'page': (location.pathname + location.search + location.hash), 'title': 'Hammond sets aside extra \xA33 billion for \u2018every possible\u2019 Brexit outcome'});
Read Full Story