Tesco's £3.7 million takeover of Booker gets the all-clear
Tesco's £3.7 billion takeover of wholesale group Booker has been given the provisional green light after the competition watchdog said it would not lead to higher prices or hit service for shoppers.
The Competition and Markets Authority (CMA) said its in-depth investigation into the tie-up found it did not raise competition concerns despite fears raised by a raft of rival wholesalers.
The CMA said Tesco and Booker do not compete "head-to-head" in most areas in which they operate, in particular the catering sector, where Booker makes more than 30% of its sales.
Shares in Tesco rose 6% on the announcement, while Booker also leapt 6% higher in the FTSE 250.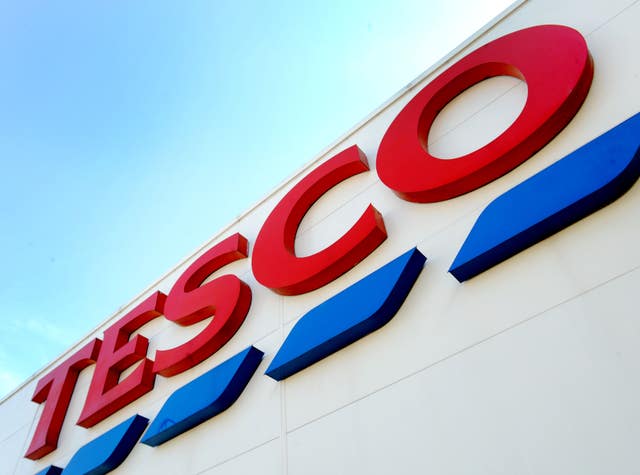 The CMA's provisional all-clear comes as a surprise, following earlier findings that raised fears over 350 local areas of overlap between Tesco and Booker where it feared the deal could lead to "worse terms".
It said a group of independent CMA panel members scrutinised 12,000 locations where a branch of Tesco a Booker-supplied shop were both present and found competition would be strong enough to prevent price hikes.
Simon Polito, chair of the CMA's inquiry group, said: "Our investigation has found that existing competition is sufficiently strong in both the wholesale and retail grocery sectors to ensure that the merger between Tesco and Booker will not lead to higher prices or a reduced service for supermarket and convenience shoppers."
Tesco has more than 3,000 stores across the UK, while Londis and Budgens owner Booker is the country's largest wholesaler.
It supplies over 5,000 stores under the Premier, Londis, Budgens and Family Shopper brands as well as thousands of independent retailers and caterers.
A raft of rival wholesalers have raised concerns the deal could see Booker benefit from improved supplier terms making it difficult for them to compete.
They argued that Booker could raise prices to the shops it supplies.
But on announcing its provisional findings, the CMA said Booker would be able to negotiate better terms from its suppliers for some of its groceries, and that it was likely to pass on these savings to the shops it supplies.
"This might increase competition in the wholesale market, as well as reducing prices for shoppers," the CMA said.
Tesco welcomed the provisional findings, saying it looked forward to "creating the UK's leading food business".
"This merger has always been about growth, and will bring benefits for independent retailers, caterers, small businesses, suppliers, consumers and colleagues," it added.
The CMA began its investigation in May and launched an in-depth probe in July after Tesco and Booker asked for the inquiry to be fast-tracked.
The CMA will make its final decision by the end of December.
It means Tesco will not have to sell off businesses, such as its One Stop convenience chain, for the merger to go through - with early 2018 set for the deal to complete.
Retail analyst Bruno Monteyne at Bernstein said the tie-up would make Tesco "not only the biggest grocer in the UK but also one of the fastest growing food retailers in the UK for many years to come".
But he said the focus will now shift on to whether investors will approve the takeover, with 75% of Booker shareholders required to vote in favour.
"With a higher shareholder hurdle and the Tesco share price below the level of when the bid was made - around £2 - Booker shareholders may argue for a higher share price," he said.
Read Full Story