Uber loses challenge over tribunal ruling on drivers' employment rights
Taxi firm Uber has lost an appeal against a ruling on the employment rights of drivers.
The GMB union said a ruling by the Employment Appeal Tribunal (EAT) was a "landmark victory" for workers' rights, especially in the gig economy.
Two drivers, James Farrar and Yaseen Aslam, won an employment tribunal case last year after arguing that they were "workers" and entitled to the minimum wage, sick pay and paid leave.
Uber challenged the ruling at the Employment Appeal Tribunal in central London, saying it could deprive drivers of the "personal flexibility they value".
Maria Ludkin, the GMB's legal director, said: "This landmark decision is a yet more vindication of GMB's campaign to ensure drivers are given the rights they are entitled to and that the public, drivers and passengers are kept safe.
"GMB is delighted the EAT made the correct decision to uphold the original employment tribunal ruling.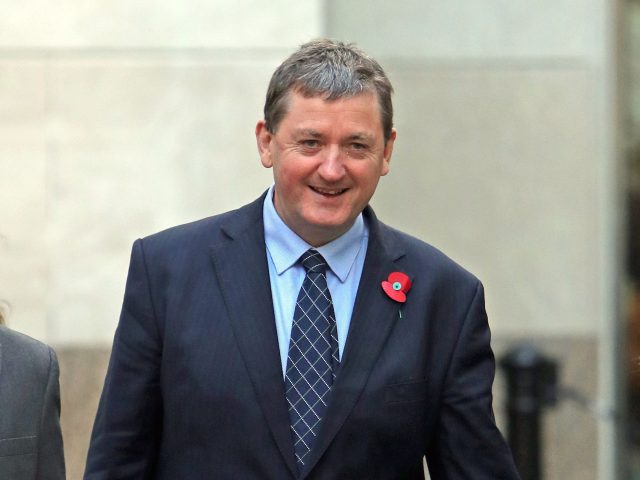 "GMB urges the company not to waste everyone's time and money dragging their lost cause to the Supreme Court."
TUC general secretary Frances O'Grady said: "Uber should throw in the towel and accept today's judgment. No company, however big or well-connected, is above the law.
"Uber must play by the rules and stop denying its drivers basic rights at work. This ruling should put gig economy employers on notice. Unions will expose nasty schemes that try and cheat workers out of the minimum wage and holiday pay.
"Sham self-employment exploits people and scams the taxman."
The Independent Workers' Union of Great Britain (IWGB), which represented the two drivers, said the decision showed that firms were choosing to deprive workers of their rights.
Mr Aslam said; "I have been campaigning against Uber since 2014 and, although I always knew I was on the right side, it has always been a struggle that has brought enormous pressure on us.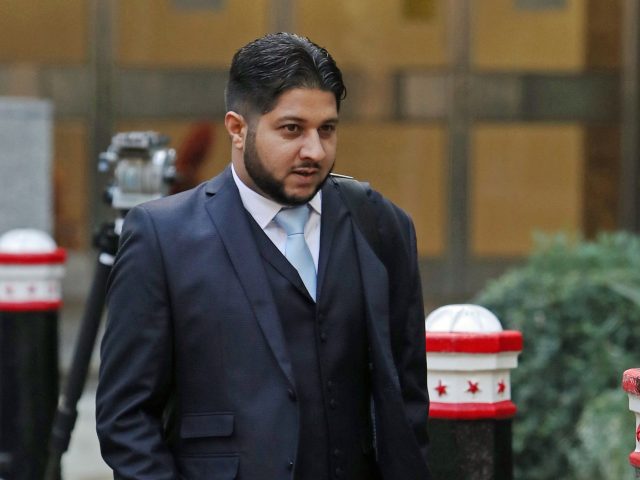 "I am glad that the judge today confirmed what I and thousands of drivers have known all along: that Uber is not only exploiting drivers, but also acting unlawfully. We will carry on fighting until this exploitation stops and workers' rights are respected."
Mr Farrar said: "Uber cannot go on flouting UK law with impunity and depriving people of their minimum wage rights. We have done everything we can, now it is time for the Mayor of London, Transport for London and the Transport Secretary to step up and use their leverage to defend worker rights rather than turn a blind eye to sweatshop conditions."
IWGB general secretary Jason Moyer-Lee: "Today's victory is further proof, as if any more was needed, that the law is clear and these companies are simply choosing to deprive workers of their rights. These companies are making a mockery of supposed employment rights. The Government needs to properly enforce the law and they need to do it now."
(function(i,s,o,g,r,a,m){i['GoogleAnalyticsObject']=r;i[r]=i[r]||function(){ (i[r].q=i[r].q||[]).push(arguments)},i[r].l=1*new Date();a=s.createElement(o), m=s.getElementsByTagName(o)[0];a.async=1;a.src=g;m.parentNode.insertBefore(a,m) })(window,document,'script','//www.google-analytics.com/analytics.js','ga'); ga('create', 'UA-72310761-1', 'auto', {'name': 'pacontentapi'}); ga('pacontentapi.set', 'referrer', location.origin); ga('pacontentapi.set', 'dimension1', 'By PA Reporters'); ga('pacontentapi.set', 'dimension2', 'b30d95b1-f263-42b7-9aa2-b651c7f1856b'); ga('pacontentapi.set', 'dimension3', 'paservice:news,paservice:news:uk'); ga('pacontentapi.set', 'dimension6', 'story-enriched'); ga('pacontentapi.set', 'dimension7', 'composite'); ga('pacontentapi.set', 'dimension8', null); ga('pacontentapi.set', 'dimension9', null); ga('pacontentapi.send', 'pageview', { 'location': location.href, 'page': (location.pathname + location.search + location.hash), 'title': 'Uber loses challenge over tribunal ruling on drivers\u2019 employment rights'});
Read Full Story