Tories demand Carwyn Jones announce inquiry into dismissal of Carl Sargeant
Carwyn Jones should confirm there will be an independent inquiry into the handling of Carl Sargeant's dismissal from the Welsh Government, the Conservatives have demanded.
Mr Jones has insisted he acted "by the book" and had "no alternative" but to take the action he did against former assembly member Mr Sargeant, who was found dead on Tuesday.
Mr Sargeant, 49, is understood to have taken his own life four days after being removed from his role as cabinet secretary for communities and children and suspended from the Labour party over allegations of "unwanted attention, inappropriate touching or groping".
Welsh Conservative leader Andrew RT Davies wrote to Mr Jones to say it is of the "utmost importance" for him to announce an independent inquiry into the way Mr Sargeant's case was handled.
He also called for Wales' senior civil servant to launch a probe into allegations of a "toxic" culture of bullying in Mr Jones' government.
The First Minister has faced calls to quit after Mr Sargeant's family claimed the former Welsh government minister had been denied "natural justice" because he was unaware of the detailed nature of the allegations against him.
Former minister Leighton Andrews has claimed that Mr Jones knew that Mr Sargeant was "fragile" before he sacked him.
He has also suggested the atmosphere in the government had been "toxic" with "minor bullying, mind-games, power-games, favouritism, inconsistency of treatment to different ministers, deliberate personal undermining" and "Carl was unquestionably the target of some of this behaviour".
In letters to Mr Jones and the Welsh Government's permanent secretary Shan Morgan, Mr Davies set out his calls for inquiries.
He told the First Minister that an independent inquiry should be held into his handling of Mr Sargeant's dismissal, with a separate probe into Mr Andrews' allegations about the culture in the Government between 2011-16 "of which you were alleged to have been aware but failed to address".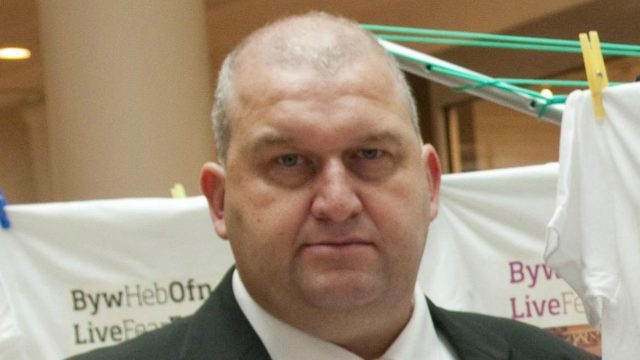 In his letter to Ms Morgan he said: "These concerns significantly undermine public confidence in the Welsh Government and need to be addressed as a matter of urgency.
"And for the sake of the wellbeing of Welsh Government ministers, advisers, officials and staff, I would invite you to investigate these allegations immediately and, if necessary, by an impartial third party."
Speaking to the media at the Welsh Government offices in Cathays Park, Cardiff on Thursday, Mr Jones became emotional as he paid tribute to his "friend", who he described as "a person of great warmth, ability and charisma".
Hinting at the possibility of a future inquiry, he said: "The family deserve to have their questions answered and if that isn't possible through the inquest then I will endeavour to make that happen through other means.
"There is a legal process to go through and I am obviously acting within that. I welcome any scrutiny of my actions in the future and it is appropriate for that to be done independently."
In his letter, Mr Davies told him that "it is of the utmost importance to the family that you confirm today that this will now proceed in earnest".
(function(i,s,o,g,r,a,m){i['GoogleAnalyticsObject']=r;i[r]=i[r]||function(){ (i[r].q=i[r].q||[]).push(arguments)},i[r].l=1*new Date();a=s.createElement(o), m=s.getElementsByTagName(o)[0];a.async=1;a.src=g;m.parentNode.insertBefore(a,m) })(window,document,'script','//www.google-analytics.com/analytics.js','ga'); ga('create', 'UA-72310761-1', 'auto', {'name': 'pacontentapi'}); ga('pacontentapi.set', 'referrer', location.origin); ga('pacontentapi.set', 'dimension1', 'By PA Reporters'); ga('pacontentapi.set', 'dimension2', '316bb17b-d434-4ff4-8111-c860a1ef2af9'); ga('pacontentapi.set', 'dimension3', 'paservice:news,paservice:news:uk'); ga('pacontentapi.set', 'dimension6', 'story-enriched'); ga('pacontentapi.set', 'dimension7', 'composite'); ga('pacontentapi.set', 'dimension8', null); ga('pacontentapi.set', 'dimension9', null); ga('pacontentapi.send', 'pageview', { 'location': location.href, 'page': (location.pathname + location.search + location.hash), 'title': 'Tories demand Carwyn Jones announce inquiry into dismissal of Carl Sargeant'});
Read Full Story