Police warned not to 'suppress' low-priority incidents
Police are leaving "low-priority" incidents and crimes unresolved for long periods or without a response at all, a watchdog has warned.
Inspectors said they have come across examples where nothing is done to investigate offences including violence and criminal damage.
HM Inspectorate of Constabulary and Fire & Rescue Services (HMICFRS) concluded that policing is under "significant stress" as it published an assessment of forces' efficiency.
The report says: "In reducing demand, it is important that forces do not simply suppress it, by which we mean fail to identify, acknowledge or deal with certain kinds of demand.
"HMICFRS is beginning to see examples of forces taking action to prioritise their demand in such a way that low-priority and less urgent incidents can be left unresolved for long periods."
HM Inspector Mike Cunningham emphasised that prioritisation is "absolutely the right thing to do" but sometimes it can be "misapplied".
He added: "In some places when a call for service is assessed as low priority, not only might it wait for a long time, but sometimes they might go unresourced completely. Nothing is done at all. I know there will be examples across the country of when there has been a call for service that has not been responded to or attended to."
Asked if this could include criminal damage, assault, or violent offences, he said: "I think we would find examples across the country for all of those crime types."
He stressed that the watchdog was not concluding that there are "systemic" failings in relation to attending calls.
The response to some crime categories has fallen under scrutiny in recent weeks.
Last month, a senior Scotland Yard officer suggested it was "not practical" for officers to spend considerable amounts of time investigating offences such as shoplifting and criminal damage.
The HMICFRS report also:
:: Flags up how some police control-rooms appeared to be struggling to meet demand, particularly in relation to 101 non-emergency calls;
:: Points to figures showing the number of 999 calls received by forces was up by a tenth in 2016/17 compared with the previous year; and
:: Details how police are forecasting they will make £900 million in savings over the next five years.
The report comes at a sensitive time in the debate over police resources, which has been played out in public over recent weeks as ministers prepare to unveil the latest cash settlement for forces.
A string of senior figures have raised concerns over the capacity to meet challenges including an unprecedented terror threat and rising levels of violence without a funding boost.
However, Home Secretary Amber Rudd has urged force leaders to focus on cutting crime instead of lobbying for more money.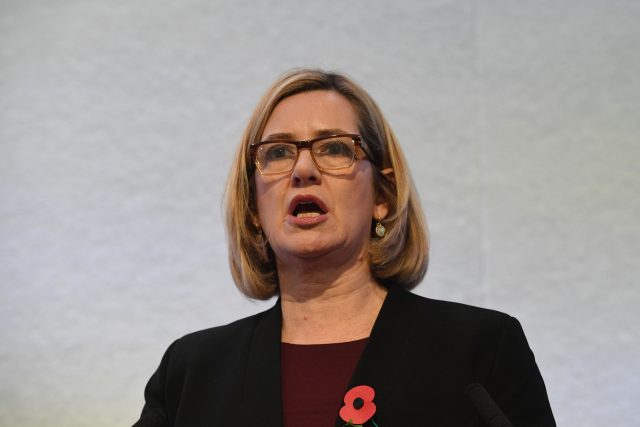 HMICFRS said: "While most forces throughout England and Wales have risen impressively to the challenges they face, policing remains under significant stress."
Policing Minister Nick Hurd said the report identifies "vitally important areas" where police and crime commissioners and chief constables "should be more ambitious and improve efficiency across forces".
National Police Chiefs' Council chair Sara Thornton said: "Police forces are determined to spend their money with efficiency and to innovate to adapt and improve our services."
Read Full Story