Patel palaver one of many Cabinet dilemmas facing Theresa May
The question marks over Priti Patel's future as International Development Secretary have added to the sense of turmoil surrounding Theresa May's Cabinet.
If Ms Patel is sacked on her return to the UK from Africa, she would become the second member of the Prime Minister's top team to lose their job in a week, after Sir Michael Fallon walked the plank last Wednesday over allegations of improper advances to female journalists.
Mrs May presented herself at the June general election as the "strong and stable" candidate, but critics say that events since then have exposed a weakness and inability to impose authority on a fractious and divided Government.
An expected reshuffle following the Conservative annual conference failed to materialise, as the PM found herself buffeted between the demands of rival sides of her party for the heads of Chancellor Philip Hammond or Foreign Secretary Boris Johnson.
And the sexual harassment scandal swirling around Westminster has cost her one loyal supporter and raised doubts about the future of other Government members.
Here are some of the people at the centre of the storm:
Sir Michael Fallon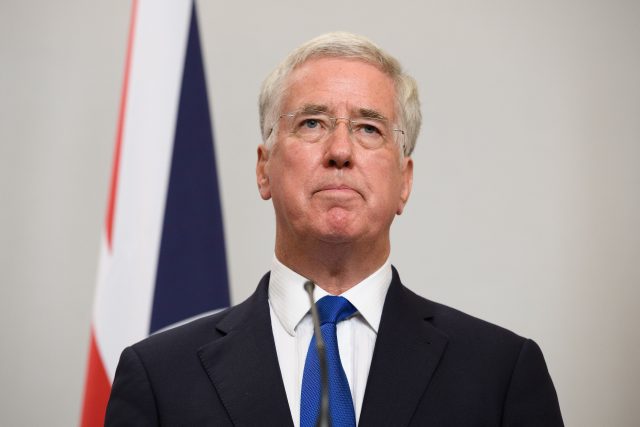 Known as a "safe pair of hands", the Sevenoaks MP quit as defence secretary on November 1 after allegations of wandering hands.
Sir Michael, 65, initially apologised for touching the knee of radio presenter Julia Hartley-Brewer 15 years ago, but then resigned after further allegations he had attempted to kiss another journalist. Sir Michael admitted he had "fallen below the high standards that we require of the armed forces".
Priti Patel
A rising star who reached Cabinet rank just six years after entering Parliament as MP for Witham in 2010, Ms Patel blotted her copybook by undertaking a number of political meetings, including with PM Benjamin Netanyahu, while on holiday in Israel without notifying the Foreign Office. Hauled in for a dressing-down by Mrs May, she compounded her offence by failing to tell the Prime Minister about all of her contacts with Israeli figures, and later reports suggested she may even have visited the occupied Golan Heights.
If she is returned to the backbenches, the 45-year-old passionate Brexiteer may become a focus for Eurosceptic Tories who feel Mrs May is not being tough enough in negotiating the UK's withdrawal from the EU.
Boris Johnson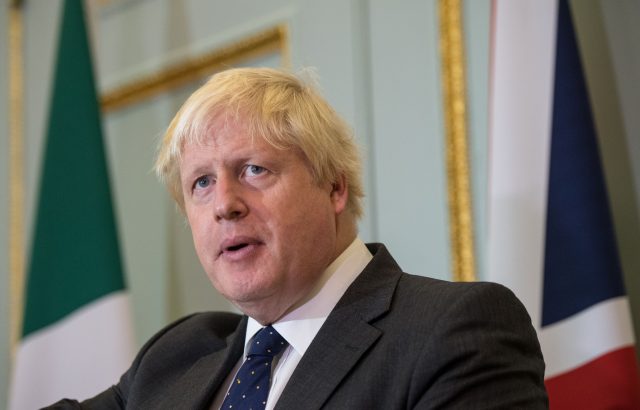 There had already been pressure for Mr Johnson's removal as Foreign Secretary after he set out personal red lines for the Brexit negotiations in what was widely seen as an attempt to influence the Prime Minister's crunch Florence speech on EU withdrawal. Now he is facing calls for his head after being forced to issue a "clarification" of inaccurate comments to a parliamentary committee, which risk lengthening the prison sentence of a British woman jailed in Iran.
Critics of Mrs May say her fear of Mr Johnson, 53, becoming a Brexit standard-bearer on the backbenches has made him effectively unsackable. But he is also a target of opponents of a hard Brexit over his often-repeated claim, branded "misleading" by the official statistician, that quitting the EU would free up £350 a million a week which could be spent on the NHS.
Damian Green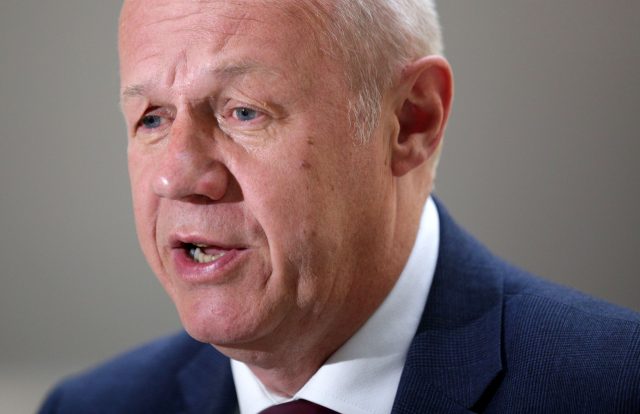 Mrs May's closest Cabinet ally and effective deputy is being investigated by the Cabinet Office over allegations that he made inappropriate advances to a young female activist in 2015. The inquiry was later expanded to consider claims that "extreme" pornography was found by police on his work computer in 2008.
The 61-year-old MP for Ashford denies all the allegations. If he is forced out of the Government, his departure would be a massive blow to Mrs May, who has known him since her student years and made him her number two to shore up her shaky position following the botched snap election.
Philip Hammond
The Chancellor is approaching a crunch Budget on November 22 with his party divided over the direction economic policy should take. With colleagues like Communities Secretary Sajid Javid openly calling for new borrowing to fund priorities such as house-building, and the Chancellor himself admitting voters are "weary" of austerity, an attempt to keep a tight hand on the purse strings could prove deeply unpopular in his own party.
Eurosceptic Tories have agitated for the removal of the 61-year-old Chancellor, who they suspect of harbouring Remain sympathies after he campaigned for Britain to stay in the EU last year.
He has been branded an "Eeyore" for his warnings of the potential economic damage of a disorderly exit from the EU.
Gavin Williamson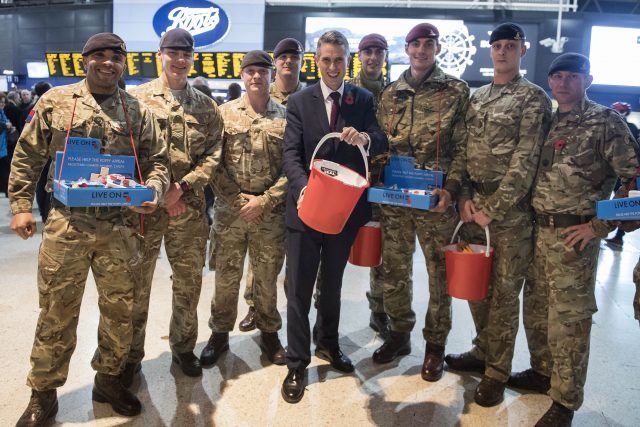 The elevation of Mrs May's chief whip to Cabinet rank at the age of 41 without ever having held ministerial office sparked a wave of indignation among Tory ranks. Mostly speaking off the record, MPs suggested that Mrs May had shown her weakness by picking a defence secretary from among her small inner circle of trusted loyalists, rather than basing her selection on experience and proven ability.
The tarantula-owning South Staffordshire MP came under attack for his supposed ambition and ruthlessness, with comparisons drawn with fictional Westminster enforcer Francis Urquhart from TV's House Of Cards.
Andrea Leadsom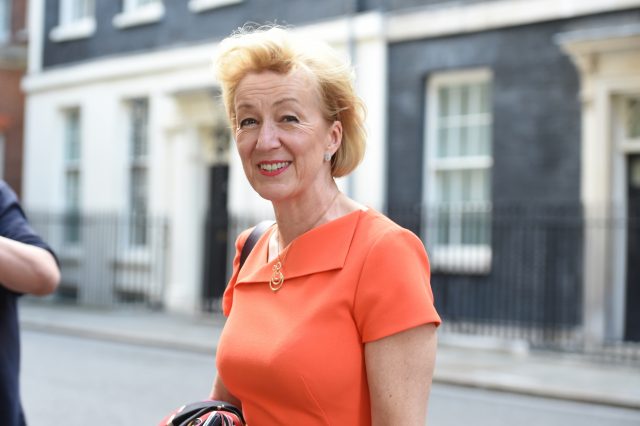 The Leader of the Commons was Mrs May's final rival for the Conservative leadership in last year's battle to succeed David Cameron, before withdrawing from the contest amid controversy over her claim that being a mother would help equip her for the job. The 54-year-old Northamptonshire South MP has not been the subject of any allegations, but was drawn into the "Pestminster" furore following newspaper claims that she complained to Mrs May about off-colour remarks from Sir Michael Fallon.
Sir Michael categorically denied making the reported comments, and Downing Street insisted that Ms Leadsom did not ask for his dismissal.
(function(i,s,o,g,r,a,m){i['GoogleAnalyticsObject']=r;i[r]=i[r]||function(){ (i[r].q=i[r].q||[]).push(arguments)},i[r].l=1*new Date();a=s.createElement(o), m=s.getElementsByTagName(o)[0];a.async=1;a.src=g;m.parentNode.insertBefore(a,m) })(window,document,'script','//www.google-analytics.com/analytics.js','ga'); ga('create', 'UA-72310761-1', 'auto', {'name': 'pacontentapi'}); ga('pacontentapi.set', 'referrer', location.origin); ga('pacontentapi.set', 'dimension1', 'By PA Reporters'); ga('pacontentapi.set', 'dimension2', 'f683519a-4b7f-4a65-afc8-9da3524c8659'); ga('pacontentapi.set', 'dimension3', 'paservice:news,paservice:news:uk'); ga('pacontentapi.set', 'dimension6', 'story-enriched'); ga('pacontentapi.set', 'dimension7', 'composite'); ga('pacontentapi.set', 'dimension8', 'paasset:video'); ga('pacontentapi.set', 'dimension9', null); ga('pacontentapi.send', 'pageview', { 'location': location.href, 'page': (location.pathname + location.search + location.hash), 'title': 'Patel palaver one of many Cabinet dilemmas facing Theresa May'});
Read Full Story
Click here to comment