Call for scrutiny after Charles's 'serious conflict' revealed by Paradise Papers
The Prince of Wales lobbied for a change to two climate change deals after investing in an offshore carbon credit trading company, according to the leaked Paradise Papers.
The Duchy of Cornwall paid 113,500 dollars (£58,000) in 2007 for 50 shares in the Bermuda-registered Sustainable Forestry Management Ltd (SFM).
Following the purchase, Charles lobbied for a change to two climate change deals that would have directly benefited the business, the BBC and the Guardian reported.
On Tuesday, a spokesman for Clarence House denied that Charles had spoken out on the two deals in order to benefit financially.
"The Prince has never chosen to speak out on a topic simply because of a company that The Duchy may have invested in," he said.
"In the case of climate change his views are well-known, indeed he has been warning of the threat of global warming to our environment for over 30 years."
The spokesman added that carbon markets were just one of many strategies Charles had championed to try and slow the pace of climate change.
Following the claims, Sir Alistair Graham, former chairman of the Committee on Standards in Public Life, said he believed Charles should be accountable to public scrutiny.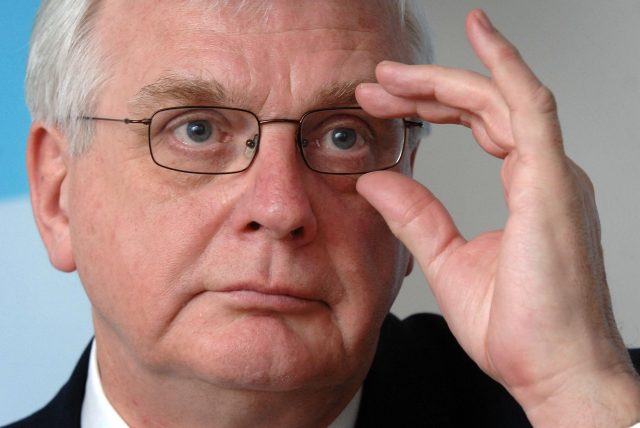 He told the BBC: "There's a conflict of interest between his own investments of the Duchy of Cornwall and what he's trying to achieve publicly. And I think it's unfortunate that somebody of his importance, of his influence, becomes involved in such a serious conflict."
He added: "I think he is accountable and that he has to be subject to public scrutiny."
Margaret Hodge MP, a former chair of the Common's Public Accounts Committee, told the Guardian: "What is clear is that there should be proper transparency of all investments made by the Duchy of Cornwall, that the Prince of Wales should not be involved in investment decisions and that the Treasury should monitor the investments to ensure that the reputation and integrity of our Royal Family is protected."
On Tuesday, the Duke of Cambridge met with two senior figures from the Duchy of Cornwall's management team - secretary Alastair Martin and finance director Keith Willis.
William is due to inherit the estate upon his father's succession to the throne, and will take on the title of Duke of Cornwall.
The Duchy is worth £896 million and provides Charles and his family with an income - it owns 53,000 hectares of land in 23 countries.
Charles, meanwhile, is travelling to India for a meeting with the nation's Prime Minister.
His talks with Narendra Modi are likely to be overshadowed by the latest allegations to emerge from the Paradise Papers.
(function(i,s,o,g,r,a,m){i['GoogleAnalyticsObject']=r;i[r]=i[r]||function(){ (i[r].q=i[r].q||[]).push(arguments)},i[r].l=1*new Date();a=s.createElement(o), m=s.getElementsByTagName(o)[0];a.async=1;a.src=g;m.parentNode.insertBefore(a,m) })(window,document,'script','//www.google-analytics.com/analytics.js','ga'); ga('create', 'UA-72310761-1', 'auto', {'name': 'pacontentapi'}); ga('pacontentapi.set', 'referrer', location.origin); ga('pacontentapi.set', 'dimension1', 'By PA Reporters'); ga('pacontentapi.set', 'dimension2', '1758906b-c97e-4693-be7b-8ab4714cc6d0'); ga('pacontentapi.set', 'dimension3', 'paservice:news,paservice:news:uk'); ga('pacontentapi.set', 'dimension6', 'story-enriched'); ga('pacontentapi.set', 'dimension7', 'composite'); ga('pacontentapi.set', 'dimension8', null); ga('pacontentapi.set', 'dimension9', null); ga('pacontentapi.send', 'pageview', { 'location': location.href, 'page': (location.pathname + location.search + location.hash), 'title': 'Call for scrutiny after Charles\u2019s \u2018serious conflict\u2019 revealed by Paradise Papers'});
Read Full Story