Paradise Papers: Apple 'moved offshore funds to Jersey' after Ireland tax reform
Tech giant Apple moved offshore funds to the Channel Islands after a crackdown on tax laws in Ireland, according to the latest claims to emerge from the Paradise Papers leak.
The company is alleged to have rearranged its affairs, moving the firm holding most of its untaxed overseas cash to Jersey, after changes were made to controversial Irish tax practices, the BBC and Guardian said.
The Jersey Government has now announced it will be investigating allegations made in the Paradise Papers, and said that it was "not satisfactory" for companies to claim tax residence on the island without "demonstrating a substance" there.
A spokesman said: "Jersey does not want abusive tax avoidance schemes operating in the island and expects financial services providers to abide by a voluntary code to say they will not take on this kind of business.
"If this proves to be such business, we will consider how to strengthen our arrangements, if necessary by amending our legislation to introduce a substance test.
"It is not satisfactory for a foreign registered company to claim tax residence in Jersey without demonstrating a substance here. These allegations will be investigated."
Apple said its new structure did not reduce tax payments in any country and "ensured that our tax obligation to the United States was not reduced".
The company added that it was the largest taxpayer in the world and had paid £26 billion in corporation tax over the past three years.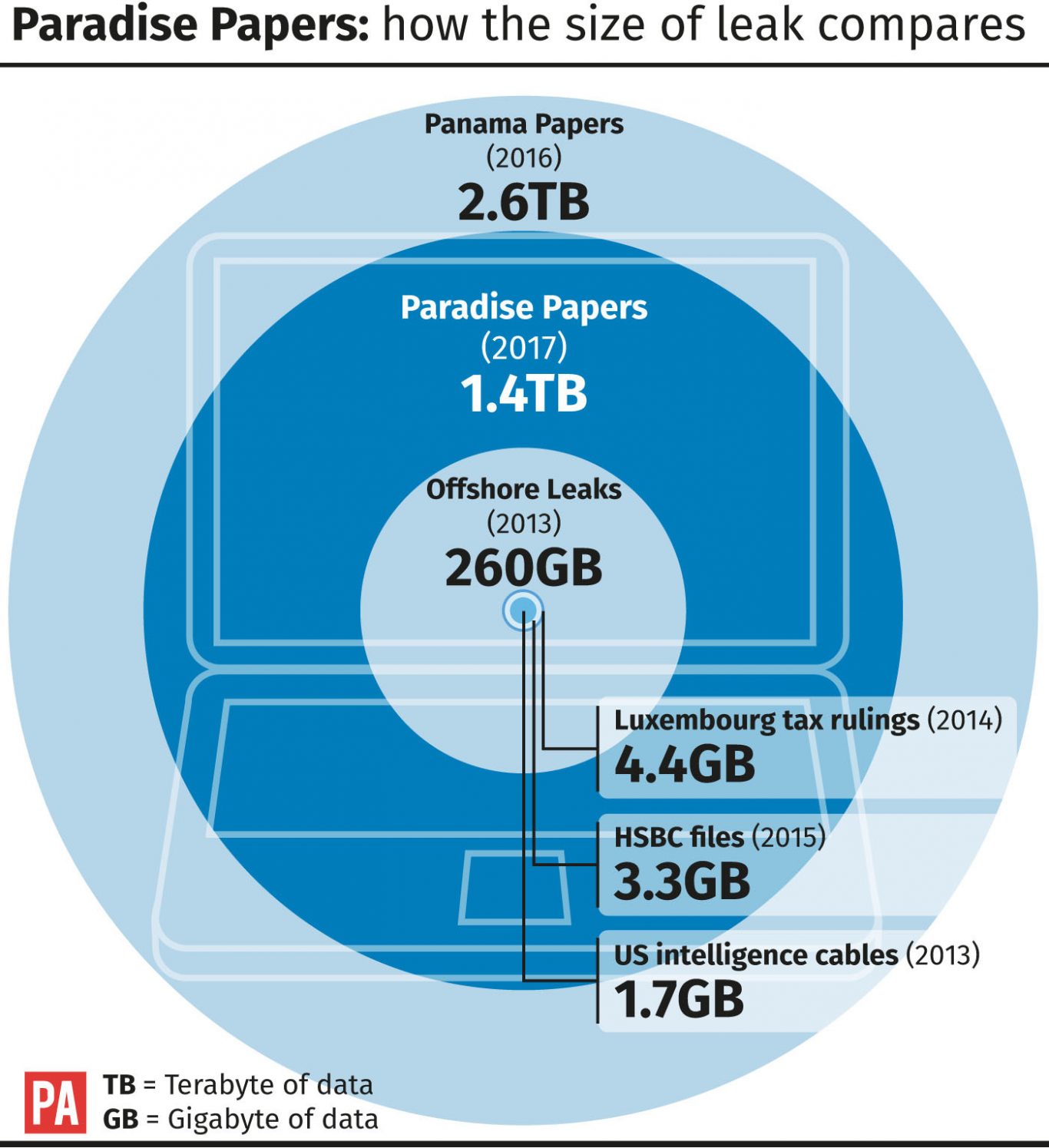 The Paradise Papers leak, which involved the disclosure of 13.4 million previously-secret documents, has seen major companies and public figures linked in reports to secretive overseas arrangements. There is no suggestion that those involved acted illegally.
Racing driver Lewis Hamilton was among the latest to be named, as the BBC claimed he avoided tax on his £16.5 million private jet after it was imported into the Isle of Man in 2013. A spokesman for the Mercedes driver said that everything was "above board".
Tory treasurer Lord Ashcroft and US president Donald Trump's commerce secretary, Wilbur Ross, were also said to feature in the leaked reports, as well as stars of hit BBC comedy Mrs Brown's Boys.
Meanwhile, Labour leader Jeremy Corbyn suggested the Queen's finances should fall within the scope of an investigation into the leak.
The Duchy of Lancaster, the private estate of the Queen, was found to have millions of pounds invested in offshore funds, according to reports. A spokesman for the estate said all investments were "fully audited and legitimate".
Asked if the Queen should apologise for the offshore investments revealed in the papers, Mr Corbyn told the CBI's annual conference in London: "Well anyone that is putting money into tax havens in order to avoid taxation in Britain, and obviously investigations have to take place, should do two things - not just apologise for it but also recognise what it does to our society.
"Because if the very wealthy person wants to avoid taxation in Britain and therefore put money into a tax haven somewhere, who loses? Schools, hospitals, housing, all those public services lose and the rest of the population have to pay to cover up the deficit created by that."
Later he told Bloomberg TV there should be "an inquiry into all the revelations about the Paradise Papers".
Asked if that included the Queen, Mr Corbyn replied: "Everybody. The Royal Household are subject to taxation. I don't know what has happened in that case. These issues all must be part of that."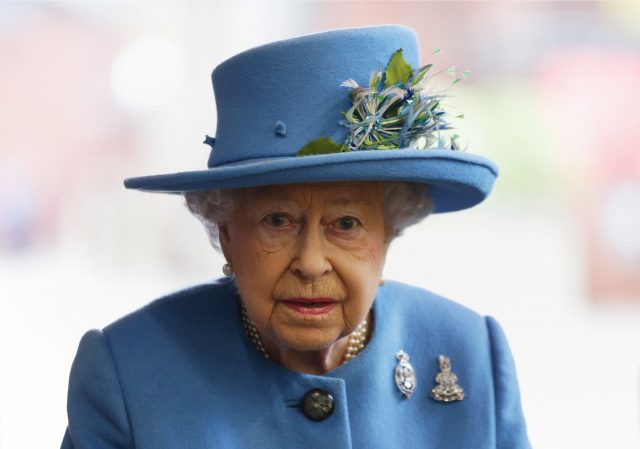 After Mr Corbyn's comments, a spokesman for the Labour leader said: "Jeremy did not call for the Queen to apologise but said anyone who puts money into a tax haven to avoid paying tax should, and that they should recognise the damage done by avoidance to society."
Tory MP Nadine Dorries accused Mr Corbyn of hypocrisy, telling the Daily Mail: "I'm very sure the Queen has no idea where her financial managers invest her money. However, given that Corbyn's Labour Party rent Labour HQ for £1 million per year from a tax-exempt offshore company, his comments do whiff of hypocrisy."
A spokesman for the Labour Party told the paper it "receives no benefit as a result of the financial arrangements of the building owner".
(function(i,s,o,g,r,a,m){i['GoogleAnalyticsObject']=r;i[r]=i[r]||function(){ (i[r].q=i[r].q||[]).push(arguments)},i[r].l=1*new Date();a=s.createElement(o), m=s.getElementsByTagName(o)[0];a.async=1;a.src=g;m.parentNode.insertBefore(a,m) })(window,document,'script','//www.google-analytics.com/analytics.js','ga'); ga('create', 'UA-72310761-1', 'auto', {'name': 'pacontentapi'}); ga('pacontentapi.set', 'referrer', location.origin); ga('pacontentapi.set', 'dimension1', 'By PA Reporters'); ga('pacontentapi.set', 'dimension2', 'a6b89d0b-0d34-452b-a396-bf19eb093f13'); ga('pacontentapi.set', 'dimension3', 'paservice:news,paservice:news:uk,paservice:news:world'); ga('pacontentapi.set', 'dimension6', 'story-enriched'); ga('pacontentapi.set', 'dimension7', 'composite'); ga('pacontentapi.set', 'dimension8', 'paasset:graphic,paasset:video'); ga('pacontentapi.set', 'dimension9', null); ga('pacontentapi.send', 'pageview', { 'location': location.href, 'page': (location.pathname + location.search + location.hash), 'title': 'Paradise Papers: Apple \u2018moved offshore funds to Jersey\u2019 after Ireland tax reform'});
Read Full Story
Click here to comment