Moves to rehouse Grenfell fire victims 'painfully slow'
Efforts to rehouse victims of the Grenfell Tower fire have been "painfully slow", Sajid Javid has said.
The Communities Secretary said that five months on from the fire, which killed at least 80 people, the situation "must improve".
MPs heard out of the 204 households who previously lived in the tower and on Grenfell Walk, 26 were living in permanent accommodation at the end of last month.
Mr Javid said a new report from the Grenfell Recovery Taskforce shows the Royal Borough of Kensington and Chelsea Council (RBKC) is making progress and they "don't see any practical advantage for further intervention at this time".
He added there are "green shoots" for the council but there is still "significant room for improvement", with four key areas identified.
Mr Javid said these include increasing the pace of their work, greater innovation due to a reliance on "tried and tested solutions that are not up to the task", and the need for "greater empathy and emotional intelligence" as the suffering of victims has been "compounded by bureaucratic process".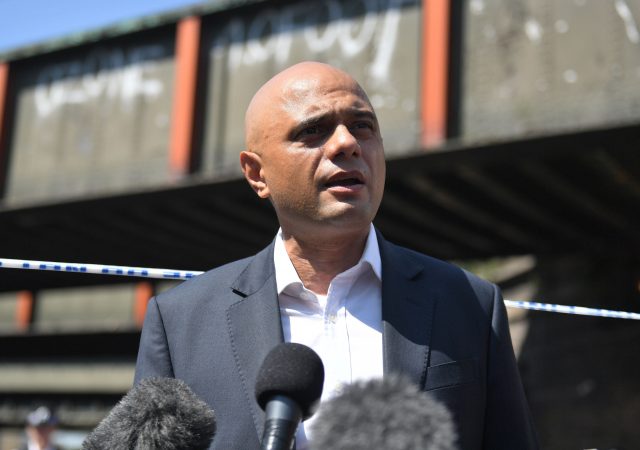 Shadow communities secretary Andrew Gwynne said "children are still being failed" by the council and warned the figures presented by the Government does not show how "bleak" the situation really is.
RKBC council leader Elizabeth Campbell said the local authority has "huge amounts of work to do", adding it understands the need to change.
Speaking in the House of Commons, Mr Javid told MPs: "Whilst I have always been clear that rehousing must proceed at a pace which represents the needs, wants and the situations of survivors, I have also been equally adamant that bureaucratic inertia must not add delay.
"The process is simply not moving as quickly as it should.
"RBKC's latest figures show that 131 Grenfell households are still living in emergency accommodation. Behind every one of these numbers are human faces.
"There can be no doubt that there are families who desperately want a new home but for whom progress has been painfully slow."
The latest figures from the council reveal that 122 households out of 204 have accepted an offer of either temporary or permanent accommodation, Mr Javid said.
MPs heard further breakdown shows 46 households have moved into temporary accommodation and 26 have moved into permanent accommodation.
Mr Javid added: "Almost five months after the fire this must improve."
Read Full Story