Schools urged to install air pollution monitors
Schools have been urged to install air pollution monitors and encourage families to walk or cycle to school to help keep children safe from "toxic air".
Guidance published by the National Education Union (NEU) and the British Lung Foundation also suggests that pupils should learn about air pollution in lessons, and calls for schools to set targets to reduce energy demand and waste.
Figures published by Greenpeace earlier this year found that 2,092 educational establishments, including, schools, nurseries, colleges and universities, were within 150 metres of a road with illegal air pollution levels.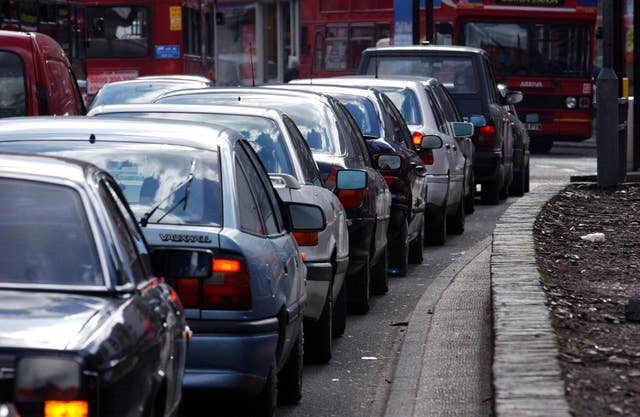 The new guide, first seen by the Times Educational Supplement, says children are vulnerable to air pollution because they tend to breathe faster than adults and their lungs are still growing.
In addition, buggies and prams can put youngsters level with car exhausts, putting them at risk of exposure.
The guidance says children's lung development can be put at risk if they breathe high levels of air pollution over a long period, which also leaves them at risk of repeated infections, coughs and wheezing, and worsens lung conditions such as asthma.
It sets out a series of recommendations, including urging schools to install air pollution monitors to help them understand when the situation is worst and what measures could help tackle the problem, and to come up with travel plans to help cut air pollution, such as discouraging the use of cars and promoting cycling, walking and car-sharing to school.
The guidance also suggests that children could be taught about air pollution in science, citizenship, English or geography lessons.
Schools could also monitor energy use and set targets or take measures to reduce demand such as using energy-efficient appliances, insulation and draught-proof windows, and cut waste by turning off computers and appliances.
Dr Penny Woods, chief executive of the British Lung Foundation, said: "Our own research found that only a third of local authorities are monitoring pollution levels outside schools. This isn't good enough. Toxic air is poisoning our children.
"This guidance will address the lack of information and data available to teachers and parents."
Air pollution is linked to the early deaths of about 40,000 people a year in the UK, causes problems such as heart and lung diseases and asthma, and affects children's development.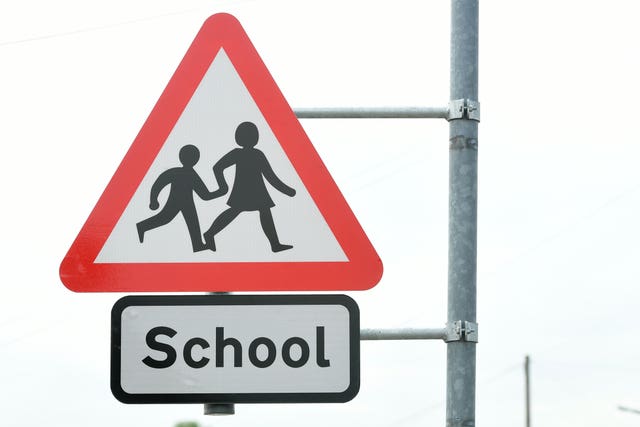 Muna Suleiman, Friends of the Earth air pollution campaigner, said: "This new guidance is so important.
"We know the health effects of air pollution can be especially bad for children.
"Studies show that dirty air can cause and worsen asthma, impact brain development and can even reduce lung capacity for life."
(function(i,s,o,g,r,a,m){i['GoogleAnalyticsObject']=r;i[r]=i[r]||function(){ (i[r].q=i[r].q||[]).push(arguments)},i[r].l=1*new Date();a=s.createElement(o), m=s.getElementsByTagName(o)[0];a.async=1;a.src=g;m.parentNode.insertBefore(a,m) })(window,document,'script','//www.google-analytics.com/analytics.js','ga'); ga('create', 'UA-72310761-1', 'auto', {'name': 'pacontentapi'}); ga('pacontentapi.set', 'referrer', location.origin); ga('pacontentapi.set', 'dimension1', 'By By Alison Kershaw, Press Association Education Correspondent'); ga('pacontentapi.set', 'dimension2', '52489147-d597-4af1-a30f-5aa8636f5e38'); ga('pacontentapi.set', 'dimension3', 'paservice:news,paservice:news:uk'); ga('pacontentapi.set', 'dimension6', 'story-enriched'); ga('pacontentapi.set', 'dimension7', 'composite'); ga('pacontentapi.set', 'dimension8', null); ga('pacontentapi.set', 'dimension9', null); ga('pacontentapi.send', 'pageview', { 'location': location.href, 'page': (location.pathname + location.search + location.hash), 'title': 'Schools urged to install air pollution monitors'});
Read Full Story
Click here to comment