Jail rogue bankers to discourage risky behaviour, Gordon Brown says
Rogue bankers should face jail for running risks with other people's money, Gordon Brown said as he warned that not enough had changed since the financial crash.
The former prime minister said failure to get tough on dishonest bankers - with prison sentences, removal of bonuses and confiscation of assets - would give the "green light" to further bad behaviour.
In his memoir My Life, Our Times, Mr Brown warns "little has changed" since 2009 and the banks that were deemed "too big to fail" were now even larger.
Banks' profits were at least in part the result of Government safeguards which meant "the risks they are taking is often not with their money but with ours".
Mr Brown said "it cannot be right" that disgraced former RBS boss Fred Goodwin "walked away with all of his past bonuses untouched" after the collapse of the bank.
He said under Mr Goodwin "millions of pounds were simply wasted" by RBS, with spending including a £200 million annual sponsorship budget and payments to sports stars to act as "global ambassadors" for the bank.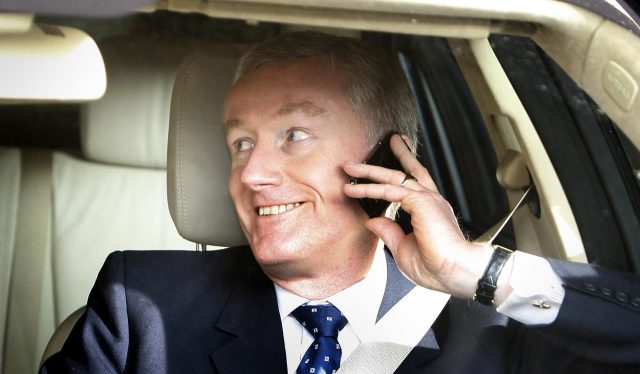 Mr Brown said that "at no point did I ever hear Fred Goodwin express real contrition to me - or to anyone else - for his role in the bank's collapse".
Reflecting on the lessons of the financial crash, Mr Brown said: "If bankers' conduct was dishonest by the ordinary standards of what is reasonable and honest, should there not have been prosecutions in the UK as we have seen in Ireland, Iceland, Spain and Portugal?"
Mr Brown suggested the Fraud Act should be used to tackle bankers who abuse their positions, make false representations or fail to disclose information.
"If bankers who act fraudulently in this way are not put in prison with their bonuses returned, assets confiscated and banned from future practice, we will only give a green light to similar risk-laden behaviour in new forms."
Read Full Story