Monarch creditor agrees 'moral obligation' over passenger costs
The private equity owner of failed airline Monarch has agreed it has a "moral obligation" to help defray the cost of repatriating customers.
Greybull Capital said it had affirmed in a letter to the chairman of the Transport Select Committee that any stakeholder who finds themselves in-pocket after the administration process should contribute to others.
It comes after Transport Secretary Chris Grayling said Greybull should pay if it profited from the firm going into administration.
In a statement, a Greybull spokesman said: "We concur wholeheartedly with the Secretary of State's recent statement that any stakeholder who finds themselves in-pocket at the end of the administration process would be under a moral obligation to contribute to other stakeholders.
"This would include helping to defray the costs incurred by the Department for Transport in repatriating Monarch customers.
"This was first discussed in principle with the Secretary of State and his department several weeks ago.
"We also agree with the Secretary of State that it is premature to pre-judge the outcome of the administration."
The Civil Aviation Authority (CAA) put on 567 flights which brought nearly 84,000 passengers back to the UK after the travel company went into administration on October 2.
The Government said previously it hoped to recoup some of the cost from credit cards companies and tour operators whose customers were booked on Monarch flights.
The spokesman also said the letter confirmed that Greybull's investors had not "taken out dividends, loan repayments or interest payments" since its first investment in Monarch in October 2014.
It added profit sharing with stakeholders was a "long-standing practice that runs through every investment we are involved with".
And the spokesman said Greybull had acted "responsibly and been a highly supportive shareholder" of the airline since 2014 and that it remained "deeply sorry and saddened" about its failure.
Earlier this month, Mr Grayling told the Commons Transport Select Committee that he hoped "if any of the creditors end up with money in pocket that they might indeed consider" helping with the repatriation costs.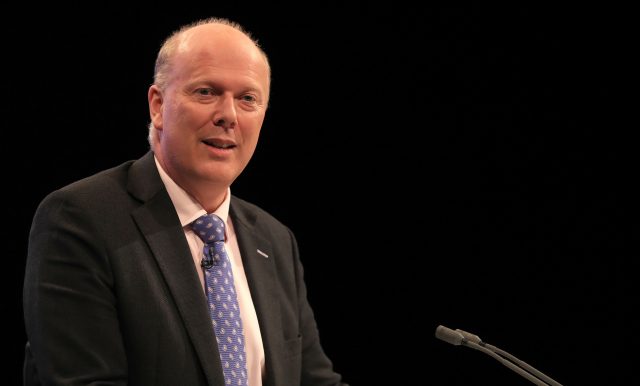 He said: "I would hope in a world where social responsibility is important to corporate reputation, that those involved - if indeed they recover monies in the way that has been suggested - might feel a moral obligation to contribute.
"I'm sure we will always look to try and encourage social responsibility."
As Monarch's main secured creditor, Greybull - run by brothers Marc and Nathaniel Meyohas and Richard Perlhagen - has first call on any cash realised from asset sales by administrator KPMG, which is expected to recoup millions from selling the airline's landing slots.
Read Full Story