Labour claims PM's response to potential flu crisis 'staggeringly complacent'
Labour is accusing the Government of "staggering complacency" regarding a possible winter flu crisis.
Shadow health secretary Jonathan Ashworth is saying that ministers must put more resources into a publicity drive promoting vaccinations after a major flu outbreak in Australia and New Zealand.
Without such action Mr Ashworth believes the NHS will miss World Health Organisation (WHO) targets, leaving an extra 500,000 people over 65, and 350,000 toddlers, without flu jabs if current trends continue.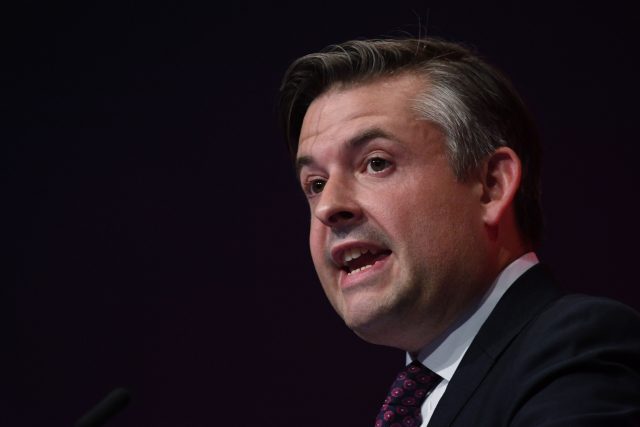 Addressing Labour's black, Asian and minority ethnic conference in Birmingham on Saturday, Mr Ashworth is expected to say: "This week a Tory health minister told us that 'austerity is the mother of invention'.
"Well, last year austerity was the mother of one of the worst NHS 'winter crises' in a generation, causing misery for patients and their families.
"None of us want to see a winter like that again. But the intense pressures on an underfunded and overstretched NHS will be compounded by a serious flu outbreak like the one just seen in the Southern Hemisphere.
"Our hospitals are overcrowded, all our hospital waiting targets are now routinely missed and we've had warnings that social care is at tipping point. A flu outbreak could make winter pressures more severe, extensive and destabilising for our NHS than ever before.
"Yet Theresa May's response to a potential flu crisis has been staggeringly complacent, even in the wake of serious warnings from senior NHS leaders.
"The Government have consistently failed to meet their targets on flu vaccinations. As a result, this winter, half a million people over the age of 65 will needlessly miss out on their flu vaccination as well as 350,000 toddlers.
"Given how devastating a flu outbreak could be it's simply not good enough. Ministers must take responsibility, come to Parliament and explain what they are doing to ensure the NHS can cope this winter."
Mr Ashworth is pointing to Labour research suggesting only around 70% of people aged 65 and above will be vaccinated this winter rather than the 75% target set by the WHO.
Labour is saying vaccination levels for two and three-years-olds, at 38.9% and 41.5% respectively, are "unacceptably low".
Mr Ashworth is accusing the Government of not spending enough on vaccination awareness, saying £3.6 million has been spent on such campaigns between 2010 and 2016, compared with £7.1 million in the last six years of the previous Labour administration.
(function(i,s,o,g,r,a,m){i['GoogleAnalyticsObject']=r;i[r]=i[r]||function(){ (i[r].q=i[r].q||[]).push(arguments)},i[r].l=1*new Date();a=s.createElement(o), m=s.getElementsByTagName(o)[0];a.async=1;a.src=g;m.parentNode.insertBefore(a,m) })(window,document,'script','//www.google-analytics.com/analytics.js','ga'); ga('create', 'UA-72310761-1', 'auto', {'name': 'pacontentapi'}); ga('pacontentapi.set', 'referrer', location.origin); ga('pacontentapi.set', 'dimension1', 'By PA Reporters'); ga('pacontentapi.set', 'dimension2', '0333172e-5715-4a42-bb2d-40b6649a2af5'); ga('pacontentapi.set', 'dimension3', 'paservice:news,paservice:news:uk'); ga('pacontentapi.set', 'dimension6', 'story-enriched'); ga('pacontentapi.set', 'dimension7', 'composite'); ga('pacontentapi.set', 'dimension8', null); ga('pacontentapi.set', 'dimension9', null); ga('pacontentapi.send', 'pageview', { 'location': location.href, 'page': (location.pathname + location.search + location.hash), 'title': 'Labour claims PM\u2019s response to potential flu crisis \u2018staggeringly complacent\u2019'});
Read Full Story