Hands across the Pond: UK and US families meet to honour military dead
Families from the US and UK have met up to honour loved ones who died serving in the military.
Around 100 family members, including widows, children, parents and siblings, gathered at the US embassy in London for the event hosted by The Tragedy Assistance Programme for Survivors (Taps).
The US organisation's founder and president Bonnie Carroll said it was a "wonderful" occasion, adding that the families were keen for more meetings to take place.
"It was a tremendous opportunity for British and American families who have lost a loved one in the military to come together and learn that they are not alone in their grief," Ms Carroll told the Press Association.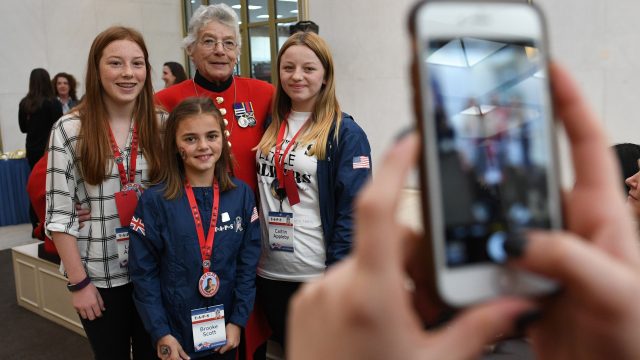 She said around 25 people flew over from the US for the event, and that there were lots of connections between the two counties such as one British woman who was married to an American army officer.
Ms Carroll, from Alaska, said the families took part in weekly support groups online, adding: "It's been wonderful. The families are very enthusiastic about staying connected, about creating more joint programmes, really making the world smaller, by honouring and remembering."
Taps, which is based in Arlington, Virginia, provides compassionate care for the families of those killed serving in the military and has connections with 20 other countries.
Read Full Story