Tory MP may face parliamentary probe over Brexit letter to universities
The Government whip who wrote to universities asking for the names of academics teaching about Brexit is facing potential investigation by the parliamentary standards watchdog.
Chris Heaton-Harris is accused of an "abuse of parliamentary facilities" for using parliamentary headed notepaper for the letter following the disclosure he may have been gathering material for a book.
Liberal Democrat Brexit spokesman Tom Brake said he may have breached parliamentary rules as writing a book was "a private activity for which he might reasonably be expected to earn money".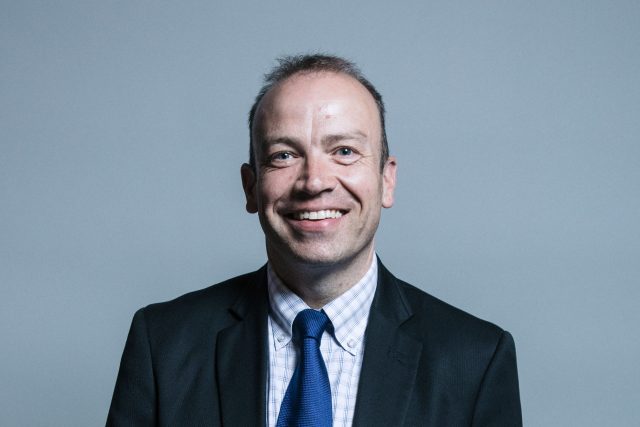 It followed the suggestion by Universities Minister Jo Johnson that Mr Heaton-Harris had been pursuing an "academic inquiry" which "may lead to a book on these questions".
Mr Brake has now lodged a formal complaint with the Parliamentary Commissioner for Standards Kathryn Hudson who will have to decide whether there is sufficient evidence to open a formal investigation.
Mr Heaton-Harris's letter provoked a furious backlash from universities who accused him of a "McCarthyite" attempt to stifle academic freedom.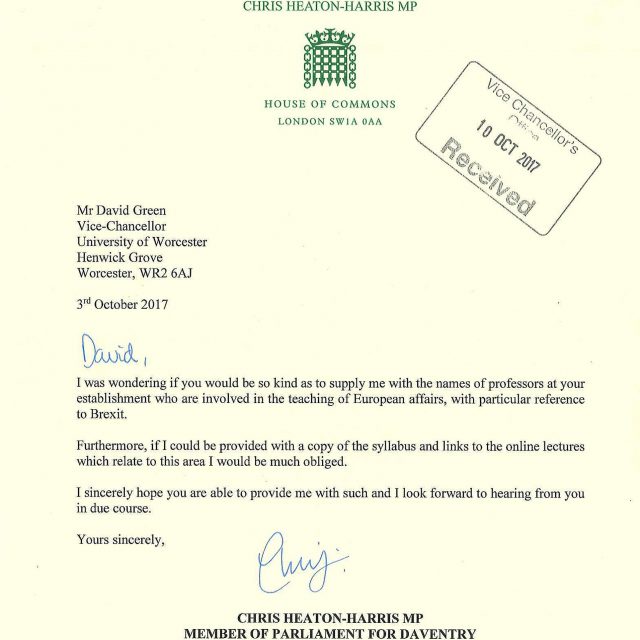 Mr Brake said: "This letter was not only a poorly disguised attempt to intimidate universities to shut down debate on Brexit, but if the Government minister Jo Johnson is correct then Chris Heaton-Harris was also collecting material for a book.
"This raises several questions. In particular a book is a private activity for which he might reasonably be expected to earn money, which begs the question why he was writing these letters on parliamentary headed notepaper.
"If it really was research for a book, why wasn't Mr Heaton-Harris using his own stationery?
"Surely, he should also have made clear in his letter that he was seeking the information for the purposes of writing a book.
"Vice chancellors clearly thought he was writing in his capacity as a figure in the Government, and that is why they found the letter so chilling.
"On the face of it this seems like a clear abuse of parliamentary facilities and there are several questions to answer."
(function(i,s,o,g,r,a,m){i['GoogleAnalyticsObject']=r;i[r]=i[r]||function(){ (i[r].q=i[r].q||[]).push(arguments)},i[r].l=1*new Date();a=s.createElement(o), m=s.getElementsByTagName(o)[0];a.async=1;a.src=g;m.parentNode.insertBefore(a,m) })(window,document,'script','//www.google-analytics.com/analytics.js','ga'); ga('create', 'UA-72310761-1', 'auto', {'name': 'pacontentapi'}); ga('pacontentapi.set', 'referrer', location.origin); ga('pacontentapi.set', 'dimension1', 'By PA Reporters'); ga('pacontentapi.set', 'dimension2', '39014588-ca93-4c3a-a8a4-64bbbf2a50bd'); ga('pacontentapi.set', 'dimension3', 'paservice:news,paservice:news:uk'); ga('pacontentapi.set', 'dimension6', 'story-enriched'); ga('pacontentapi.set', 'dimension7', 'composite'); ga('pacontentapi.set', 'dimension8', null); ga('pacontentapi.set', 'dimension9', null); ga('pacontentapi.send', 'pageview', { 'location': location.href, 'page': (location.pathname + location.search + location.hash), 'title': 'Tory MP may face parliamentary probe over Brexit letter to universities'});
Read Full Story