Reassurances sought over cost of policing protests at fracking site
A police and crime commissioner (PCC) is seeking reassurances from the Government that central funding will be available if the cost of policing daily protests outside a controversial fracking site rises above a certain level.
North Yorkshire PCC Julia Mulligan said the extra cost of policing the protest activity outside the compound near the village of Kirby Misperton has so far cost an additional £180,000.
But Ms Mulligan stressed this figure only covers overtime, extra equipment, subsistence and travel-related costs incurred at the site.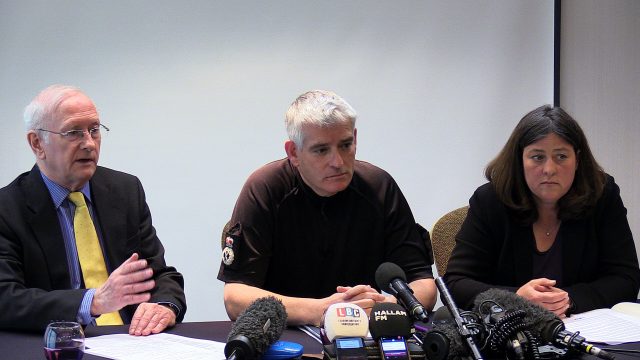 Ms Mulligan said it did not include the cost of those officers are assigned to policing the protests on a day-to-day basis, who would otherwise be working elsewhere in the force.
Daily protests have been taking place for a month outside the gates of Third Energy's KM8 well site.
The company is in the final stages of preparation for its fracking operation and has said it will start using the controversial technique some time in the next few weeks.
This will be the first time fracking has been used to extract hydrocarbons onshore in the UK.
A number of protesters have been arrested in the last month including three activists who scaled Third Energy's workover rig, inside the compound, at the weekend.
Ms Mulligan said the additional costs were £80,238 up to August 31 and £101,476 during September.
Read Full Story
Click here to comment