Rail workers to strike next month in disputes over the role of guards
Workers at five railway operators are to strike in November in bitter disputes over the role of guards and driver-only operation of trains.
Members of the Rail, Maritime and Transport union (RMT) on Southern, South Western Railway and Greater Anglia will strike for 48 hours from November 8, and for 24 hours on Merseyrail and Arriva Rail North on November 8.
The union said it had made "every single effort" to resolve the disputes, accusing the train operators of "suspending" normal industrial relations.
The union has been embroiled in a dispute with Southern for over 18 months, taking more than 30 days of strike action.
The dispute spread to Merseyrail, Arriva Rail North and Greater Anglia, which were all hit by walkouts earlier this month.
South Western Railway, which only recently took over the franchise from South West Trains, will be targeted for a strike for the first time after being accused by the union of refusing to give a "cast iron guarantee" that a second, safety-critical member of staff, will be retained on trains.
RMT general secretary Mick Cash said: "Every single effort that RMT has made to reach negotiated settlements in these separate disputes with the different train operating companies over safe operation and safe staffing has been kicked back in our faces and we are left with no option but to confirm a further phase of industrial action in early November.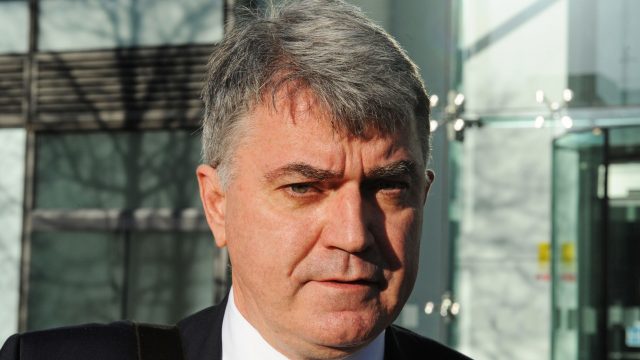 "It is frankly ludicrous that we have been able to negotiate long-term arrangements in Scotland and Wales that protect the guards and passenger safety but we are being denied the same opportunities with rail companies in England.
"This suspension of normal industrial relations by the employers has to end if we are to make progress towards a solution that guarantees safe rail travel for all.
"RMT is in no doubt that it is the dead hand of the minority Tory Government that is interfering in these disputes to block negotiated settlements.
"It is outrageous that Prime Minister Theresa May and Transport Secretary Chris Grayling are happy to stand aside and cheer on overseas rail companies that rip-off the British passenger to subsidise their domestic transport operations while throwing the guards off our trains.
"RMT is demanding today that the Government lift the central blockade on talks, allow us to negotiate freely with their contractors and give us the opportunity to pursue the objective of a guard guarantee that puts British passenger safety before the rank exploitation of our rail network by overseas operators who are laughing all the way to the bank."
Read Full Story
Click here to comment