Get Brexit negotiations back on track - Carwyn Jones
The UK Government should stop talking up a Brexit no deal and instead get the negotiations back on track, Wales First Minister Carwyn Jones will say.
Mr Jones said walking away from the negotiations would cause chaos and lasting damage to the UK's economy and future security.
His comments come just a day after Prime Minister Theresa May said it was her "mission" to negotiate a new post-Brexit partnership with the EU.
Mrs May made it clear a no deal scenario was still an option as she insisted the Government was preparing for every eventuality.
Mr Jones referred to a series of organisations, such as the BMA, British Retail Consortium and the Freight Transport Association, who have warned in the last month of the risks to Britain of a no deal.
Speaking in the Senedd later on Tuesday, he will say: "The UK Government and the gung-ho Brexiteers must wise up and listen to what the experts are saying.
"No deal is unthinkable. It would be impossible to mitigate the effects of such a disastrous conclusion to the Brexit negotiations.
"Preventing this outcome, not preparing contingency plans, is what we must focus on.
"To do otherwise would be like a passenger on the Titanic who, upon seeing an iceberg, chooses to find his lifejacket and pack his things, rather than rushing to the bridge and desperately attempting to alert the captain of the disaster ahead.
"The UK Government must concentrate on reaching a credible position on our exit terms so that the December European Council can move negotiations into the second phase and very rapidly thereafter agree a transition phase of at least two years."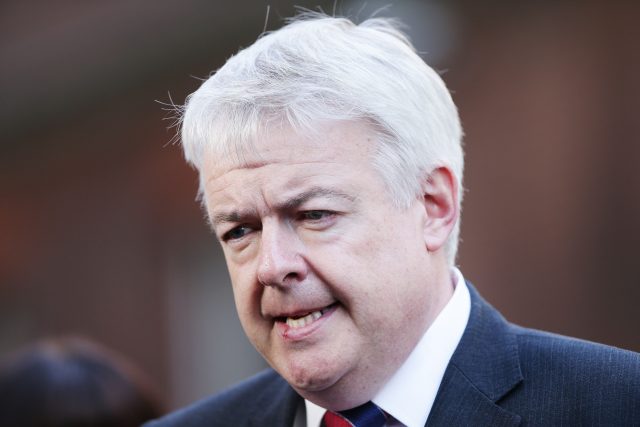 A spokesman for the UK Government said: "We are committed to securing a deal that works for the entire UK including Wales, and are continuing to engage with the devolved administrations as we seek to secure that deal.
"While it is the duty of a responsible government to plan for all scenarios, we are clear that a deep and special partnership with the EU is the most likely outcome.
"We are confident of securing a bold and ambitious deal with the EU - this is ultimately in the best interests of both sides."
Read Full Story