Briton fighting IS is killed clearing Raqqa mines - mother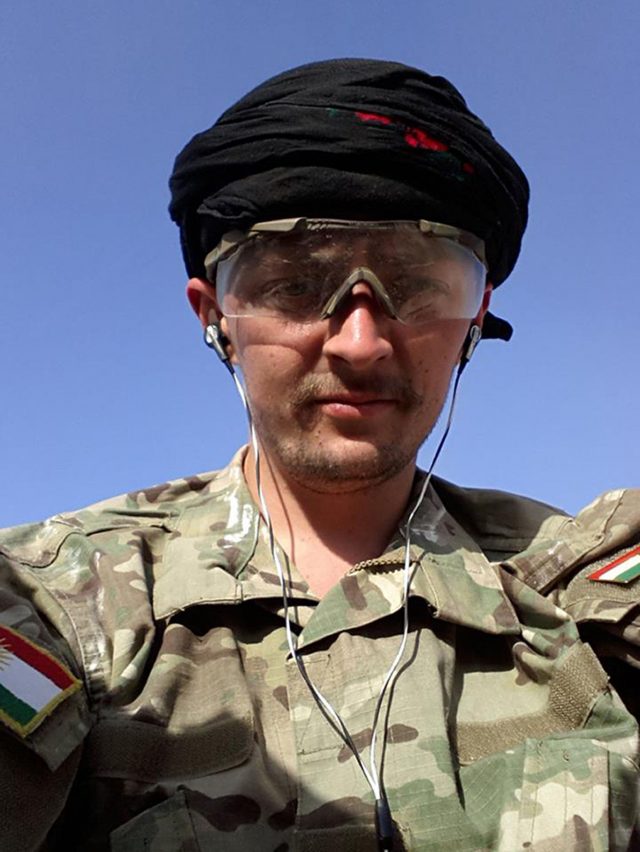 A British man who had been fighting the Islamic State extremist group has been killed in Syria as he helped clear the newly-liberated city of Raqqa from mines, his mother said.
Sniper Jac Holmes, from Bournemouth, had been fighting with the Kurdistan People's Protection Units (YPG) since January 2015.
Angie Blannin said she was "extremely proud" of her 24-year-old son who was killed on Monday and had no previous military experience.
"He stood up for what he believed in and he had the courage of his convictions to go out and do something where he thought that the West were not doing enough," she told the Press Association.
"To defeat Isis (another name for IS) he felt that it was not just a Syrian problem, or Middle Eastern problem, it was a world problem. He wanted to go and do something about that and not just be a keyboard warrior."
Informed of his death hours after it happened, she said that according to Kurdish officials, her only child had been clearing mines to help civilians within the city.
"That wasn't his job, his role, he was a sniper," she said.
"But that is what he was doing, it is all a bit sketchy but I am guessing he stepped on a landmine or one went off close to him, or it was a suicide vest.
"But I don't know. It was an IED that probably covers every base."
Read Full Story